Well, now there you have it. This is why the Magas are far more dangerous to what's left of liberty in America than any vaxxed-up child molesting "liberal."
Twenty-five Germans wanted nothing more out of life than to take a hot shower and not have Germany's foreign and internal policies dictated to them by the rabble impersonating a government in America.
Rounded up, in their homes, in their beds, and in their hunting lodges by thugs with badges pinned on them. But as Tucker Carlson likes to remind the Magas here in America, we support just this type of law and disorder.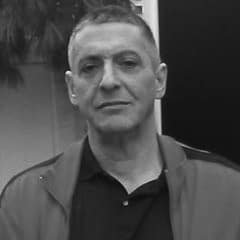 Jack Heart, pen name for George Esposito, is known for his extensive research and writings that provide high-quality information and authentic alternatives to mainstream narratives on a wide variety of subjects. His life experiences make for a highly intriguing perspective.

DISCLOSURE: All content herein is owned by author exclusively.  Expressed opinions are NOT necessarily the views of Veterans Today Network (VTN), authors, affiliates, advertisers, sponsors, partners or technicians. Some content may be satirical in nature. All images within are full responsibility of author and NOT VTN.