by Eric Zuesse
For years, I have been checking-out allegations of such things as 'Putin's Palace' and 'Putin's Chef', and so many other allegations of Putin's 'corruption' (many of which are against friends and members of his Administration instead of against himself, because the allegations against himself fail to provide any documentation that he actually owns what the allegations attributed to him — there is far too much that is mere supposition in the direct accusations against him). 
Therefore, recently, I checked out allegations that are commonly made that Russia's Minister of Foreign Affairs, Sergei Lavrov, is corrupt.
This twitter string contains loads of allegations that his mistress since about the year 2000 has a daughter from her former marriage who is a multi-millionairess with no apparent cause to be such: "Polina Kovaleva. Polina is a 26-year-old glamorous Russian girl from London. She lives in a huge apartment in Kensington and loves to party, her Instagram feed looks like a non-stop holiday." Here's that Instagram feed, where Polina flaunts her glamour; so, she comes across as a European Kardashian-plus — but how many people use that flaunting to argue that America is corrupt? (There are lots better arguments to make such a case against the U.S. Government.)
The neoconservative "Vice" site headlined "Inside the Lavish London Lifestyle of Sergey Lavrov's Stepdaughter: Polina Kovaleva bought a £4.4 million apartment with cash when she was just 21, according to campaigners. She happens to be the stepdaughter of Putin's foreign minister, Sergey Lavrov."
A more neutral site, the Moscow Times, bannered "Russian Foreign Minister's Secret Mistress Wields Ministry Influence, Owns Elite Property – iStories", and presented evidence that Polina's wealth comes not so much from anything having to do with her stepfather Lavrov but from her mother, his mistress, Svetlana Polyakova, who was born in 1971 and who met Lavrov in around the year 2000.
Very little information is public about Polyakova. But, the neoconservative The Daily Beast site headlined "Top Russian Diplomat's Secret Life With Millionaire Mistress Exposed: Sergey Lavrov, 'the face of Russian diplomacy,' has reportedly been living large while on 'official trips' to more than 20 countries with his ultra-rich mistress." That report opened: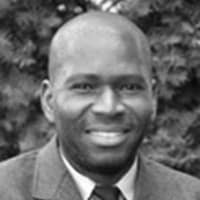 Jonas E. Alexis has degrees in mathematics and philosophy. He studied education at the graduate level. His main interests include U.S. foreign policy, the history of the Israel/Palestine conflict, and the history of ideas. He is the author of the new book Zionism vs. the West: How Talmudic Ideology is Undermining Western Culture. He teaches mathematics in South Korea.

DISCLOSURE: All content herein is owned by author exclusively.  Expressed opinions are NOT necessarily the views of Veterans Today Network (VTN), authors, affiliates, advertisers, sponsors, partners or technicians. Some content may be satirical in nature. All images within are full responsibility of author and NOT VTN.