One week ago, the Ukrainian government may have deliberately attacked neighbor Poland in an attempt to draw the NATO alliance into its war with Russia. The incident involved a missile that hit a grain processing site inside Poland and killed two farmers. Ukrainian President Volodymyr Zelensky immediately blamed Russia for the incident even though he surely must have known that the missile had been fired from Ukraine, meaning that he may have been using a so-called "false flag" to create a false narrative of what had occurred. He also immediately called upon NATO to intervene, citing Article 5 of the NATO treaty which requires all members of the alliance to come to the aid of any individual member that is attacked. An attack on one is an attack on all. Poland is a NATO member and it currently hosts a permanent US military base.
The US mainstream media, most particularly the Associated Press and NBC News, immediately repeated the tale being told by Zelensky, but the "blame the Russians" narrative began to unravel. The remains of the missile revealed that it was of a type used for air defense that is in the Ukrainian arsenal, but not currently used by the Russians, and both Moscow and Washington surely had access to satellite imagery that would demonstrate the actual flight path of the missile that struck Poland.
Those in government and the media who wanted to be supportive of Zelensky began to suggest that the Ukrainian missile must have somehow malfunctioned to land in Poland, making it an unfortunate accident. But others more familiar with the performance characteristics of the weapon were skeptical, seeing something possibly more sinister in the tale.
By last Thursday the story had effectively disappeared in much of the mainstream media as it no longer conformed to the acceptable narrative that it was a Russian-launched missile, which Zelensky has since continued to insist to be the case. President Joe Biden, who was at the G-20 Summit conference in Indonesia at the time, to his credit, responded to the news by stating that there was no intelligence to confirm that the missile had come from Russia and that its apparent trajectory did not support that view. Ironically, Biden had authorized an additional $37 billion in aid for Ukraine the day before the incident in Poland took place.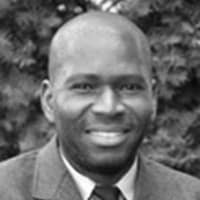 Jonas E. Alexis has degrees in mathematics and philosophy. He studied education at the graduate level. His main interests include U.S. foreign policy, the history of the Israel/Palestine conflict, and the history of ideas. He is the author of the new book Zionism vs. the West: How Talmudic Ideology is Undermining Western Culture. He teaches mathematics in South Korea.

DISCLOSURE: All content herein is owned by author exclusively.  Expressed opinions are NOT necessarily the views of Veterans Today Network (VTN), authors, affiliates, advertisers, sponsors, partners or technicians. Some content may be satirical in nature. All images within are full responsibility of author and NOT VTN.