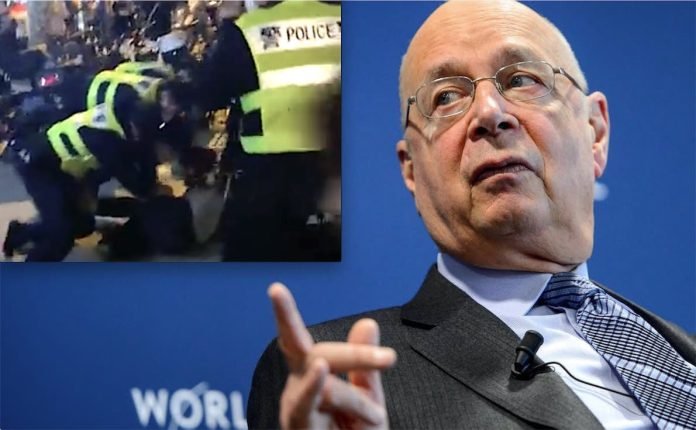 For one of those curious coincidences of fate, which a Christian could define as a sign of the Apocalypse understood in its original etymological meaning of "revelation", a week after the declarations with which the president of the World Economic Forum Klaus Schwab defined China as a "social model" for the planet, the great slant-eyed nation finds itself at the center of one of the greatest popular uprisings in its recent history.
The head of the WEF is a theorist of the Great Reset like Charles III King of England but, above all, like Bill Gates, financier of the WEF and world emperor of vaccines, who, thanks to the recent pandemic triggered by a laboratory-built SARS-Cov-2 virus, it is pushing humanity towards such an extreme digital control planned, with the excuse of health protection, as to induce Schwab to hypothesize the forced implantation of a microchip even in children.
In recent days, the Declaration of the G20 Leaders in Bali has in fact signed the commitment of all the nations participating in the meeting to promote Green Pass forever and to increase therapies with dangerous messenger RNA gene serums.
His praise for the People's Republic of China was torn apart by the contradictions between an alleged order sanctioned by the "social credit" which rewards citizens most faithful to the rules of the Communist Party of China, and between the oppression of the most basic freedoms in blatant violation of human rights, it was expressed during the APEC Economic Leaders' Meeting and the APEC CEO Summit which took place on 19, November in Bangkok.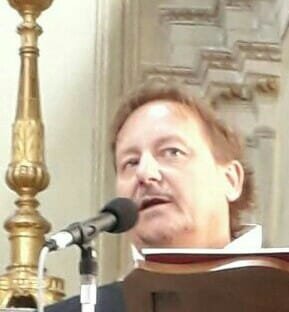 Fabio is Director and Editor of Gospa News; a Christian Information Journal.
Fabio Giuseppe Carlo Carisio, born on 24/2/1967 in Borgosesia, started working as a reporter when he was only 19 years old in the alpine area of Valsesia, Piedmont, his birth region in Italy. After studying literature and history at the Catholic University of the Sacred Heart in Milan, he became deputy director of a local newspaper and specialized in judicial reporting.
For about 15 years he is a correspondent from Northern Italy for the Italian newspapers Libero and Il Giornale, also writing important revelations on the Ustica massacre, a report on Freemasonry and organized crime.
With independent investigations, he collaborates with Carabinieri and Guardia di Finanza in important investigations that conclude with the arrest of Camorra entrepreneurs or corrupt politicians.
In July 2018 he found the counter-information web media Gospa News focused on geopolitics, terrorism, Middle East and military intelligence. He is a correspondent from Italy for the French news site Reseau International.
He worked many years for the magazine Art & Wine as an art critic and curator

DISCLOSURE: All content herein is owned by author exclusively.  Expressed opinions are NOT necessarily the views of Veterans Today Network (VTN), authors, affiliates, advertisers, sponsors, partners or technicians. Some content may be satirical in nature. All images within are full responsibility of author and NOT VTN.