Putin has just reiterated his prevailing claim that the New World Order is Satanism: "Such a total denial of a human being, a rejection of faith and traditional values, suppression of freedom begins to look like a perverted religion, outright Satanism."
During the Cold War, it was meticulously and rightly argued by scholars of various stripes that the Soviet Union created what was known as "godless communists." These "godless communists" built their ideology on Marxism/Leninism, an essentially diabolical system that sought to eradicate religion during that era.
These "godless communists" failed miserably largely because you cannot fight Logos and win. Moreover, the fact that Russia has thrived over the years is a clear indication that Alexander Solzhenitsyn was right all along. Back in 2013, Vladimir Putin changed the political calculus by saying that much of the West was committing political suicide. How?
Ideologues, said Putin, was surreptitiously declaring that "faith in God is equal to faith in Satan." For many, that was an interesting move by Putin. As Patrick Buchanan put it then, "In the new war of beliefs, Putin is saying, it is Russia that is on God's side. The West is Gomorrah." Putin said:
"Many Euro-Atlantic countries have moved away from their roots, including Christian values. Policies are being pursued that place on the same level a multi-child family and a same-sex partnership, a faith in God, and a belief in Satan. This is the path to degradation."
The Washington Times reported then:
"In his state of the nation address, Mr. Putin also portrayed Russia as a staunch defender of 'traditional values' against what he depicted as the morally bankrupt West. Social and religious conservatism, the former KGB officer insisted, is the only way to prevent the world from slipping into 'chaotic darkness.'
"As part of this defense of 'Christian values,' Russia has adopted a law banning "homosexual propaganda" and another that makes it a criminal offense to 'insult' the religious sensibilities of believers…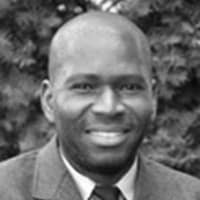 Jonas E. Alexis has degrees in mathematics and philosophy. He studied education at the graduate level. His main interests include U.S. foreign policy, the history of the Israel/Palestine conflict, and the history of ideas. He is the author of the new book Zionism vs. the West: How Talmudic Ideology is Undermining Western Culture. He teaches mathematics in South Korea.

DISCLOSURE: All content herein is owned by author exclusively.  Expressed opinions are NOT necessarily the views of Veterans Today Network (VTN), authors, affiliates, advertisers, sponsors, partners or technicians. Some content may be satirical in nature. All images within are full responsibility of author and NOT VTN.