by Fabio Giuseppe Carlo Carisio for VT Europe
The scale of destruction at the Nord Stream gas pipelines indicates that it was some kind of terrorist act, Kremlin spokesman Dmitry Peskov said on Thursday.
The incidents are being investigated by the Russian Prosecutor General's Office, as well as Swedish and Danish authorities.
The explosions on the Nord Stream pipelines are an "international terrorist act," with the so-called collective West hiding the true perpetrators, said the Russian Foreign Intelligence Service (SVR)» according to Svetlana Ekimenko, Sputnik International journalist.
Russia already has materials that "point to the Western footprint in organizing and carrying out" the blasts, SVR chief Sergey Naryshkin told reporters.
Earlier, on September 28, Kremlin spokesman Dmitry Peskov said that the scale of destruction at the Nord Stream 1 and 2 pipelines from Russia to Germany indicated that it was some kind of terrorist act. 
Even just imagining that Russia may have sabotaged its Nord Stream gas pipelines in the Baltic Sea to create energy supply problems for the countries of the European Union and, in particular, for Germany, which first received the flow, is like thinking that the Russian president Vladimir Putin may detonate a bomb in the Kremlin tomorrow to accuse his NATO opponents of an attack.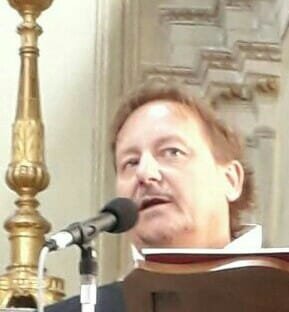 Fabio is Director and Editor of Gospa News; a Christian Information Journal.
Fabio Giuseppe Carlo Carisio, born on 24/2/1967 in Borgosesia, started working as a reporter when he was only 19 years old in the alpine area of Valsesia, Piedmont, his birth region in Italy. After studying literature and history at the Catholic University of the Sacred Heart in Milan, he became deputy director of a local newspaper and specialized in judicial reporting.
For about 15 years he is a correspondent from Northern Italy for the Italian newspapers Libero and Il Giornale, also writing important revelations on the Ustica massacre, a report on Freemasonry and organized crime.
With independent investigations, he collaborates with Carabinieri and Guardia di Finanza in important investigations that conclude with the arrest of Camorra entrepreneurs or corrupt politicians.
In July 2018 he found the counter-information web media Gospa News focused on geopolitics, terrorism, Middle East and military intelligence. He is a correspondent from Italy for the French news site Reseau International.
He worked many years for the magazine Art & Wine as an art critic and curator

DISCLOSURE: All content herein is owned by author exclusively.  Expressed opinions are NOT necessarily the views of Veterans Today Network (VTN), authors, affiliates, advertisers, sponsors, partners or technicians. Some content may be satirical in nature. All images within are full responsibility of author and NOT VTN.