It has been said that E. Michael Jones is a "one-legged man in an ass-kicking contest." If you are familiar with his work, then you can see why this statement is quite interesting.
Throughout his writings, Jones has always challenged readers to think through metaphysical issues seriously. No philosophical or intellectual project, he argues, is possible without moral law. "The intellectual life is a function of the moral life of the thinker," he writes.
"In order to apprehend truth, which is the goal of the intellectual life, one must live a moral life. One can produce an intellectual product, but to the extent that one prescinds from living the moral life, that product will be more a function of internal desire—wish fulfillment, if you will than external reality. This is true of any intellectual field and any deeply held desire. In the intellectual life, one either conforms desire to truth or truth to desire."[1]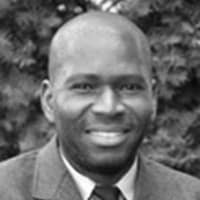 Jonas E. Alexis has degrees in mathematics and philosophy. He studied education at the graduate level. His main interests include U.S. foreign policy, the history of the Israel/Palestine conflict, and the history of ideas. He is the author of the new book Zionism vs. the West: How Talmudic Ideology is Undermining Western Culture. He teaches mathematics in South Korea.

DISCLOSURE: All content herein is owned by author exclusively.  Expressed opinions are NOT necessarily the views of Veterans Today Network (VTN), authors, affiliates, advertisers, sponsors, partners or technicians. Some content may be satirical in nature. All images within are full responsibility of author and NOT VTN.