The debate over mandatory vaccinations just got even stickier, as a new group is demanding the roll-out of mandatory universal vaccinations against free will.
"Obligatory COVID vaccinations may alleviate symptoms, but they don't address the root cause of the disease," explained Dr. Dee Turmanist, founder of the Freedom From Freedom Foundation (FFFF). "The real problem isn't vaccine hesitancy, it's the freedom of choice that makes vaccine hesitancy—and other choices I don't agree with—possible."
Dr. Termanist explained that according to the materialist philosophy underlying the modern scientific paradigm, free will should not exist: "And if something shouldn't exist, it's our duty to eradicate it. We need to tell freedom: 'You can run but you can't hide. Modern science is coming to getcha!'"
To that end, FFFF is partnering with Pfizer, Moderna, Johnson & Johnson, Bill Gates, WHO, CDC, CIA, FBI, CCP, DARPA, and other stakeholders to develop a new MRNA vaccine against freedom. The vaccine works by tricking your body into manufacturing millions of freedom-spiking proteins that seek out the exact center of your synapses, where the electrochemical bridge grows so thin that quantum effects occur. The "freedom-spikers" eliminate and replace the quantum transmission bridge in such a way that that electrochemical signals sent from one neuron to the next become purely mechanical and not subject to the non-material consciousness where free will is "non-located."
"These vaccines eliminate free will and turn the brain into what it was meant to be—a mere machine, like a computer, its inputs and outputs totally determined in a way that we can understand, predict, and control," Dr. Termanist exulted. "And once we have humanity totally under control, we'll be able to solve every problem—not just COVID, but also global warming, racism, police killings, politically incorrect statues, internet misinformation, people voting for candidates we don't like, and conspiracy theorists posting satirical articles making fun of us."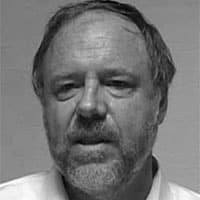 Dr. Kevin Barrett, a Ph.D. Arabist-Islamologist is one of America's best-known critics of the War on Terror.
He is the host of TRUTH JIHAD RADIO; a hard driving weekly radio show funded by listener donations at Patreon.com and FALSE FLAG WEEKLY NEWS (FFWN); an audio-video show produced by Tony Hall, Allan Reese, and Kevin himself. FFWN is funded through FundRazr.
He also has appeared many times on Fox, CNN, PBS, and other broadcast outlets, and has inspired feature stories and op-eds in the New York Times, the Christian Science Monitor, the Chicago Tribune, and other leading publications.
Dr. Barrett has taught at colleges and universities in San Francisco, Paris, and Wisconsin; where he ran for Congress in 2008. He currently works as a nonprofit organizer, author, and talk radio host.

DISCLOSURE: All content herein is owned by author exclusively.  Expressed opinions are NOT necessarily the views of Veterans Today Network (VTN), authors, affiliates, advertisers, sponsors, partners or technicians. Some content may be satirical in nature. All images within are full responsibility of author and NOT VTN.