…by Jonas E. Alexis, VT Editor
As Jim W. Dean would put it, you simply can't make this stuff up. Zionist news outlets like CNN still think that "Russia [is] preparing an operation to justify an invasion of Ukraine."[1] What kind of operation? It's "a false-flag operation."[2] Give me a break.
First of all, are false-flag operations new to the United States at all? Do the lackeys on CNN forget about the invasion of Iraq? Didn't the news outlet perpetuate the (prevailing) false-flag operation that Saddam had weapons of mass destruction?
Scott Ritter, a former UNSCOM weapons inspector who heavily criticized the Bush administration, said that CNN was one of the news outlets that allowed fake documents and categorical lies in order to invade Iraq. Here is what Scott Ritter had to say about news media outlets for using the testimony of alleged former Iraqi nuclear scientist Khidir Hamza, "who defected from Iraq in 1994, as a rationale for invading Iraq":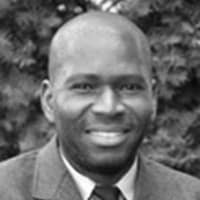 Jonas E. Alexis has degrees in mathematics and philosophy. He studied education at the graduate level. His main interests include U.S. foreign policy, the history of the Israel/Palestine conflict, and the history of ideas. He is the author of the new book Zionism vs. the West: How Talmudic Ideology is Undermining Western Culture. He teaches mathematics in South Korea.

DISCLOSURE: All content herein is owned by author exclusively.  Expressed opinions are NOT necessarily the views of Veterans Today Network (VTN), authors, affiliates, advertisers, sponsors, partners or technicians. Some content may be satirical in nature. All images within are full responsibility of author and NOT VTN.