by Gordon Duff and New Eastern Outlook of the Russian Academy of Science
VT's Beirut bombing coverage still remains unchallenged by anyone official with a reputation to lose, as in a videotaped public debate. We are still waiting for a call from anyone official who 'wants to know more about it. Actually, we have published it all, over and over. And a lot of these people get paychecks even
In mid-December 2021, two American television shows produced by Dick Wolf, presented back-to-back terrorism scenarios involving ammonium nitrate fertilizer.
Wolf, one of Hollywood's greatest powerhouses with an incredible lineup of top-rated shows, has, in the past, used his position to insert key messages vital to Israeli policy into what is supposed to be "entertainment."
This week Wolf is selling ammonium nitrate as akin to nuclear weapons. There is a reason. Stored ammonium nitrate is inert. It can't burn, it can't explode under any imaginable circumstance, and it can actually be used as a refrigerant when mixed with water.
It also makes golf courses green.
You can make explosives with ammonium nitrate. It can replace bat droppings as a source of nitrates that can when properly manufactured, be used for demolitions or as a propellant.
What ammonium nitrate can't do, even if used as a component in the manufacture of highly complex compounds using certain metals and hydrocarbons, is explode down into bedrock.
That requires considerable professional engineering expertise or the use of weapons such as a nuclear bunker-buster bomb. The Beirut crater has an analog in the American state of New Mexico. That crater was caused by a two-megaton hydrogen bomb test.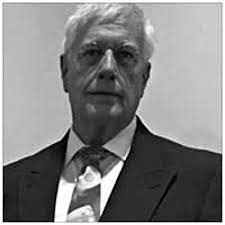 Gordon Duff is a Marine combat veteran of the Vietnam War. He is a disabled veteran and has worked on veterans and POW issues for decades. Gordon is an accredited diplomat and is generally accepted as one of the top global intelligence specialists. He manages the world's largest private intelligence organization and regularly consults with governments challenged by security issues.
Duff has traveled extensively, is published around the world and is a regular guest on TV and radio in more than "several" countries. He is also a trained chef, wine enthusiast, avid motorcyclist and gunsmith specializing in historical weapons and restoration. Business experience and interests are in energy and defense technology.
DISCLOSURE: All content herein is owned by author exclusively.  Expressed opinions are NOT necessarily the views of Veterans Today Network (VTN), authors, affiliates, advertisers, sponsors, partners or technicians. Some content may be satirical in nature. All images within are full responsibility of author and NOT VTN.