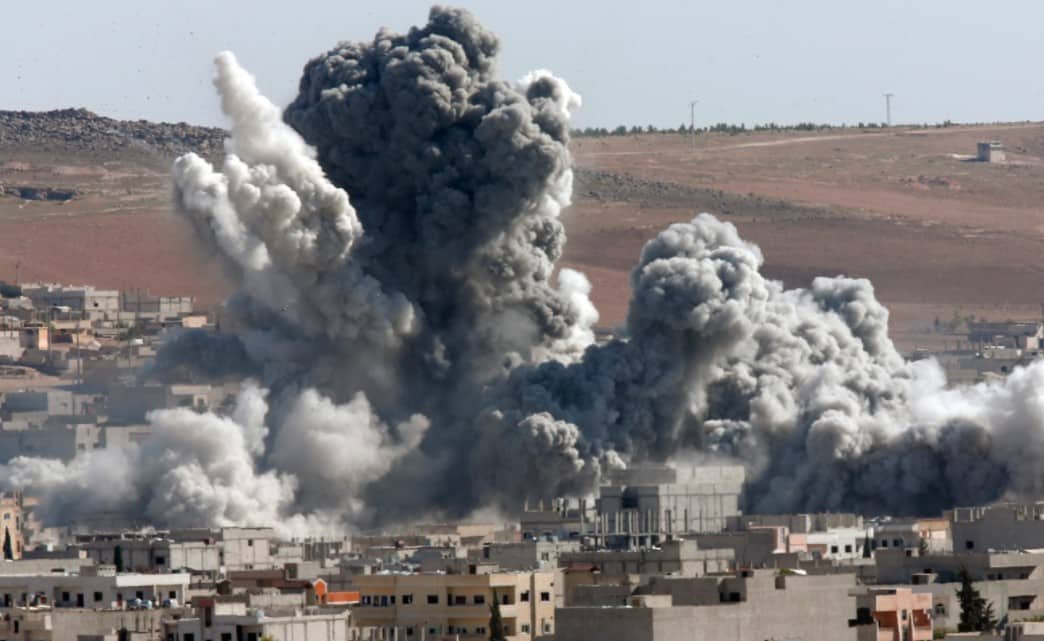 VT: This week, Trump loyalists still commanding occupation forces in Syria broke ISIS leaders and their cadres out of prison. The US quickly armed nearly 2000 ISIS fighters and using helicopters and C130 aircraft, began deploying them in the Hama region of Syria under intense US air cover.
If President Joe Biden intends to restore America's credibility in the world, he needs to take these steps regarding Syria. Much of this applies to other countries as well:
1) End all sanctions and blockades. US sanctions are not benign means to put pressure on governments, they work in this way – to starve and isolate the economy and the people in order to make them so desperate they will rise up against their governments and do our malignant regime changes for us. They are in fact economic terrorism against entire populations.
2) End the illegal occupation of the US and allies of conventional troops, contractor/mercenaries, and proxies. The US is controlling almost 1/3rd of Syria's lands – lands which not coincidentally contain Syria's richest oil fields. America is selling off Syria's oil to fund their arming, training and equipping of mercenary proxies to try to split Syria apart … Balkanization.


DISCLOSURE: All content herein is owned by author exclusively.  Expressed opinions are NOT necessarily the views of Veterans Today Network (VTN), authors, affiliates, advertisers, sponsors, partners or technicians. Some content may be satirical in nature. All images within are full responsibility of author and NOT VTN.