"On June 4, agents turned up unannounced at Katy's work, pulling her off the job and into a large truck in the gravel parking lot to question her about her connections to the upcoming rally and to AntiFa — the loose anti-fascist movement recently labeled as a terrorist organization by President Donald Trump. Katy had never heard of them."
Editor's note: The analogies with Nazi Germany, often made by one side or the other politically, have finally come home to roost.  The GOP and Barr are very much Nazis, albeit fanatic members of a Zionist apocalypse cult.
Past this, we get something else, a great resurgence of communism around the world, very much in Russia and Israel (understandable) but elsewhere as well and these communists have replaced Lenin with Donald Trump.
As to why, is it because he is destroying capitalism by murdering the United States, now "scheduled" to suffer the 325,000 COVID deaths that VT predicted in March with 250,000 to be a Christmas present by Trump to the American people?
In 2016 we also predicted that Trump would stage a race war in order to declare martial law and deploy the massive Bush 43 bloated Zionist bureaucracy in Washington against what is left of the decent and literate American people.
Now we see operatives sent out around the country, funded by the MEGA billionaires who back Trump's every move, communists to a one, planning to shut down the election.
As things go, this will be a fight and the loyalty Trump and Barr looked for from the military is gone, they are in Biden's pocket already.  Now Trump only has the police and the Steve Bannon fake antifa militias his Gladiator Schools are arming and training right now.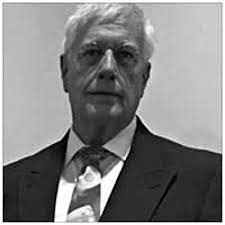 Gordon Duff is a Marine combat veteran of the Vietnam War. He is a disabled veteran and has worked on veterans and POW issues for decades. Gordon is an accredited diplomat and is generally accepted as one of the top global intelligence specialists. He manages the world's largest private intelligence organization and regularly consults with governments challenged by security issues.
Duff has traveled extensively, is published around the world and is a regular guest on TV and radio in more than "several" countries. He is also a trained chef, wine enthusiast, avid motorcyclist and gunsmith specializing in historical weapons and restoration. Business experience and interests are in energy and defense technology.
DISCLOSURE: All content herein is owned by author exclusively.  Expressed opinions are NOT necessarily the views of Veterans Today Network (VTN), authors, affiliates, advertisers, sponsors, partners or technicians. Some content may be satirical in nature. All images within are full responsibility of author and NOT VTN.