A Moment of National Shame and Peril—and Hope
We may be witnessing the beginning of the end of American democracy, but there is still a way to stop the descent.
The slide of the United States into illiberalism may well have begun on June 1, 2020. Remember the date. It may well signal the beginning of the end of the American experiment.
The president of the United States stood in the Rose Garden of the White House on Monday, railed against weak governors and mayors who were not doing enough, in his mind, to control the unrest and the rioters in their cities, and threatened to deploy the U.S. military against American citizens. It was a stunning moment. But, in particular, it was notable for three important reasons.
First, Donald Trump expressed only the barest of condolences at the murder of George Floyd, but he also said nothing about the fundamental and underlying reasons for the unrest: systemic racism and inequality, a historic absence of respect, and a denial of justice. All of these factors are centuries old and deeply engrained in an American society that systematically delivers white privilege at the expense of people of color.
Yes, he mentioned George Floyd, but he did not touch on long-standing societal problems at all. He sees the crisis as a black problem—not as something to be addressed by creating the basis and impetus for a move toward social justice, but as an opportunity to use force to portray himself as a "law and order" president.
The reasons were irrelevant to the opportunity. Remember the supposed invasion of the southern border and his deployment of federal troops ahead of the 2018 midterm elections? The president's failure to understand the reality of the problem was on full display when, on Saturday, he attempted to explain that his supporters, the so-called Make America Great Again (MAGA) movement, "love African American people. They love black people. MAGA loves black people." Evidently his movement, MAGA, is a coherent thing, and it's white, which leads to the next point about his speech.
Second, Trump was clear he views those engaged in the unrest and criminal acts in these riots as terrorists, an enemy. He said so, ostensibly as justification to deploy the U.S. military to apply federal force—his "personal" force—against the riots. Indeed, the secretary of defense used the military term "battlespace" to describe American cities.
While there may be some very accomplished criminals on both sides of the riots, the truth is that they are minuscule in numbers. The vast majority of the people protesting in the streets are justifiably furious at the murder of George Floyd, but they're even angrier over pervasive injustice, mass incarceration, frequent false arrests, and an institutionalized devaluation of black lives and property.
And yes, as this anger has spilled over, violence and criminality have ensued. But as much as the president would like them to be—indeed, needs them to be—terrorists, that is not what these people are. The president and members of his administration seem bent on ensuring that the so-called Antifa—or anti-fascist—movement is fully on display as a principal reason for the violence. To deal with Antifa, the president even tweeted that he intended to designate the group a terrorist organization—never mind that he has no authority to designate any domestic movement as such.
Those of us who've looked closely at homegrown violent extremism do, in fact, agree that a domestic terrorism statute should exist. And where such a statute to come into being, the obvious targets for designation as domestic terrorists are, first and foremost, violent white supremacist groups and individuals who provide material assistance to these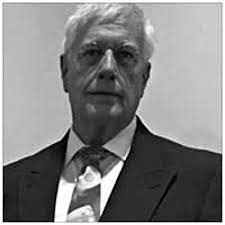 Gordon Duff is a Marine combat veteran of the Vietnam War. He is a disabled veteran and has worked on veterans and POW issues for decades. Gordon is an accredited diplomat and is generally accepted as one of the top global intelligence specialists. He manages the world's largest private intelligence organization and regularly consults with governments challenged by security issues.
Duff has traveled extensively, is published around the world and is a regular guest on TV and radio in more than "several" countries. He is also a trained chef, wine enthusiast, avid motorcyclist and gunsmith specializing in historical weapons and restoration. Business experience and interests are in energy and defense technology.
DISCLOSURE: All content herein is owned by author exclusively.  Expressed opinions are NOT necessarily the views of Veterans Today Network (VTN), authors, affiliates, advertisers, sponsors, partners or technicians. Some content may be satirical in nature. All images within are full responsibility of author and NOT VTN.