Ann Coulter, the author of the New York Times bestselling book In Trump We Trust: E Pluribus Awesome!, is now throwing in the towel. Trump, Coulter has recently said, is a "jackass president" who has become a "big baby." Coulter was just getting started. She moved on to say that "most disloyal actual retard that has ever set foot in the Oval Office."
My question is simply this: Will Coulter provide a refund to the thousands and perhaps millions of naïve people who have plunked down the money to devour her book as gospel truth?
Anyway, Coulter herself has been a jackass commentator since the beginning of time. In fact, she has written one book after another praising George W. Bush's invasion of Iraq and making fun of people who criticized sodomy at Abu Ghraib. Right after the 9/11 attack, Coulter wrote:
"Airports scrupulously apply the same laughably ineffective airport harassment to Suzy Chapstick as to Muslim hijackers. It is preposterous to assume every passenger is a potential crazed homicidal maniac. We know who the homicidal maniacs are. They are the ones cheering and dancing right now. We should invade their countries, kill their leaders and convert them to Christianity. We weren't punctilious about locating and punishing only Hitler and his top officers. We carpet-bombed German cities; we killed civilians. That's war. And this is war."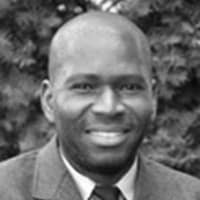 Jonas E. Alexis has degrees in mathematics and philosophy. He studied education at the graduate level. His main interests include U.S. foreign policy, the history of the Israel/Palestine conflict, and the history of ideas. He is the author of the new book Zionism vs. the West: How Talmudic Ideology is Undermining Western Culture. He teaches mathematics in South Korea.
DISCLOSURE: All content herein is owned by author exclusively.  Expressed opinions are NOT necessarily the views of Veterans Today Network (VTN), authors, affiliates, advertisers, sponsors, partners or technicians. Some content may be satirical in nature. All images within are full responsibility of author and NOT VTN.