by Fabio Giuseppe Carlo Carisio
"Biological and chemical sprays are invisible but for purposes, this film depicts them as being visible."
That's the subtitle in a disturbing video that had been produced by the US Navy in far 1952, in the years of the Korean War (1950-1953). The file 428.MN.9170A resulted in declassified on NND 64044 act by Executive Order 13526 signed by President Barack Obama on December 29, 2009, for the 50 years rule.
https://www.gospanews.net/en/2020/05/16/wuhangate-9-hiv-inserted-in-sars-samples-in-2007-pics-thanks-to-australian-eu-commission-prodi-funds/
This film will first show what the Navy is planning for the offensive employment of biological and chemical warfare – we can listen – Biological and chemical warfare has two principal objectives to reduce the enemy's production of food by destroying his crops and his food-producing farm animals and to incapacitate the enemy's armed forces and that portion of his human population that directly supports them. The Navy is preparing to accomplish these objectives with both biological and chemical agents.
The clip has a perfect Hollywood style for threatening propaganda in the midst of the international Cold War. As that time was important to show muscles as now is important to exhibit a politically correct and diplomatic friendly "conflict for defending democracy and freedom" (Afghanistan, Iraq, Libya, Syria, Yemen, Ukraine, Venezuela killed people's relatives know very well).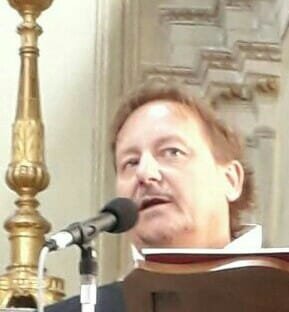 Fabio is Director and Editor of Gospa News; a Christian Information Journal.
Fabio Giuseppe Carlo Carisio, born on 24/2/1967 in Borgosesia, started working as a reporter when he was only 19 years old in the alpine area of Valsesia, Piedmont, his birth region in Italy. After studying literature and history at the Catholic University of the Sacred Heart in Milan, he became deputy director of a local newspaper and specialized in judicial reporting.
For about 15 years he is a correspondent from Northern Italy for the Italian newspapers Libero and Il Giornale, also writing important revelations on the Ustica massacre, a report on Freemasonry and organized crime.
With independent investigations, he collaborates with Carabinieri and Guardia di Finanza in important investigations that conclude with the arrest of Camorra entrepreneurs or corrupt politicians.
In July 2018 he found the counter-information web media Gospa News focused on geopolitics, terrorism, Middle East and military intelligence. He is a correspondent from Italy for the French news site Reseau International.
He worked many years for the magazine Art & Wine as an art critic and curator

DISCLOSURE: All content herein is owned by author exclusively.  Expressed opinions are NOT necessarily the views of Veterans Today Network (VTN), authors, affiliates, advertisers, sponsors, partners or technicians. Some content may be satirical in nature. All images within are full responsibility of author and NOT VTN.