VT Senior Editor Gordon Duff puts an uncomfortable issue on the table for us to ponder, which is, why does modern society especially those give a democratic vote so often end up with the dregs of humanity ruling over them?
People might not have willingly brought this upon themselves, but after it became obvious there was no circling of the wagons of our civic institutions to defend the home folks. As long as each one got cut in for a piece of the pie, they took a pass on having an "un-elite" ruling class.
I am not going to present a Dems vs the Repubs Trump analysis. The Democrat primary fight showed another deep flaw in our society, they're not able to come up with qualified presidential contenders but gave us this year the largest "C-team" that I can remember.
C-Team politicians, who have no demonstrated track record of having an iota of capability in running the US government in this tumultuous time are 100% dead giveaways for being the patsies for those with real power behind them.
We have all watched this revealed with Trump as openly as we have ever seen. Now we have the Bloomberg play for the Democrats to finish up their hari-kari act of political immolation for the 2020 race.
It's like being in a dream of being strapped in a seat, forced to watch "Dancing with the Stars" when there are no stars. California's governor is now pushing to criminalize any mention of "the Jews run Hollywood".
Dear Mr. Governor, I have a large library on Judaica, scores of biographies and autobiographies of Jews not only admitting this from major conferences but the reading of a whole list of areas was "we rule"… naming the names with smiles beaming all around and chests pumped up.
And for the rest of us, what do we get? Is it to let ourselves be criminalized for agreeing what Jews have openly and proudly stated to be true? Would not a people who would bow down to such a cheap scam be unworthy of political, social, and even possibly their personal freedom?
Inquiring minds would like to know. Should we not broaden the child predator list to include others just as bad and dangerous, or more so?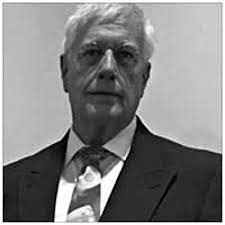 Gordon Duff is a Marine combat veteran of the Vietnam War. He is a disabled veteran and has worked on veterans and POW issues for decades. Gordon is an accredited diplomat and is generally accepted as one of the top global intelligence specialists. He manages the world's largest private intelligence organization and regularly consults with governments challenged by security issues.
Duff has traveled extensively, is published around the world and is a regular guest on TV and radio in more than "several" countries. He is also a trained chef, wine enthusiast, avid motorcyclist and gunsmith specializing in historical weapons and restoration. Business experience and interests are in energy and defense technology.
DISCLOSURE: All content herein is owned by author exclusively.  Expressed opinions are NOT necessarily the views of Veterans Today Network (VTN), authors, affiliates, advertisers, sponsors, partners or technicians. Some content may be satirical in nature. All images within are full responsibility of author and NOT VTN.