by Fabio Giuseppe Carlo Carisio for VT Italy
The biggest problem in the world is journalists.
Many of whom work for editorial groups financed by multinationals that aspire to control the planet, others are really incapable and serve to support the same project, some of the best remains confined to talk-show that appear more like gossip broadcasts rather than real insights into journalism of inquiry.
Next to them, there are very few characters, Max Blumenthal of GrayZone is certainly one of these, who try to challenge the logic of the mainstream every so often they succeed. Still, others have fallen into battle trying to fight what, after a public admission by a former CIA director, I have called Deep International State.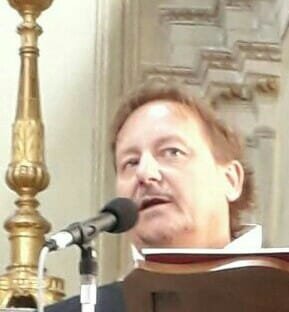 Fabio is Director and Editor of Gospa News; a Christian Information Journal.
Fabio Giuseppe Carlo Carisio, born on 24/2/1967 in Borgosesia, started working as a reporter when he was only 19 years old in the alpine area of Valsesia, Piedmont, his birth region in Italy. After studying literature and history at the Catholic University of the Sacred Heart in Milan, he became deputy director of a local newspaper and specialized in judicial reporting.
For about 15 years he is a correspondent from Northern Italy for the Italian newspapers Libero and Il Giornale, also writing important revelations on the Ustica massacre, a report on Freemasonry and organized crime.
With independent investigations, he collaborates with Carabinieri and Guardia di Finanza in important investigations that conclude with the arrest of Camorra entrepreneurs or corrupt politicians.
In July 2018 he found the counter-information web media Gospa News focused on geopolitics, terrorism, Middle East and military intelligence. He is a correspondent from Italy for the French news site Reseau International.
He worked many years for the magazine Art & Wine as an art critic and curator
DISCLOSURE: All content herein is owned by author exclusively.  Expressed opinions are NOT necessarily the views of Veterans Today Network (VTN), authors, affiliates, advertisers, sponsors, partners or technicians. Some content may be satirical in nature. All images within are full responsibility of author and NOT VTN.