President Trump, and not obliquely, has put the assassination of Vladimir Putin "on the table" as part of a new policy, one at direct odds with both American and international law.  This isn't just a broad policy against those Washington deems enemies, but Russia was specifically listed as a target for highest level assassinations in order to achieve regime change.
US Secretary of State Mike Pompeo, during a policy address at Stanford University's Hoover Institute on January 13, 2020, outlined the new policy. The title of the speech was "The Restoration of Deterrence, the Iranian Example."
The Hoover institution has a long history of CIA ties and receives secretive private funding from a variety of "strange bedfellows:"
The Bradley Foundation, cited by the Council of Islamic American relations for Islamophobia and hate-mongering.
The Scaife Family Foundation, long run by now deceased Richard Mellon Scaife, a right-wing extremist billionaire who employed an army of private security operatives used to threaten members of the press, including involvement in the death of Steve Kangas, founder of America's independent press.
The Castle Rock Foundation, a front for Adolf Coors, one of the largest funders of right-wing extremism and Russophobia in the United States
The Koch Foundation, largest funder for climate denialism through profits from the coal industry
Former President Herbert Hoover, long blamed for failing to address the needs of a starving nation during the first 4 years of the great depression, for whom the Hoover Institution is named, was a powerful advocate for allowing and possibly even supporting Hitler in his war against Russia.
Only recently, after being suppressed for 50 years, has Herbert Hoover's World War II analysis, "Freedom Betrayed," been published, by the Hoover Institution.  In that work, the "betrayal" was entering the war against Hitler and fighting alongside Russia.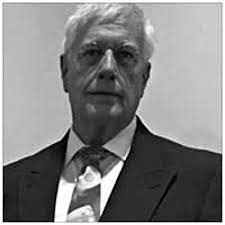 Gordon Duff is a Marine combat veteran of the Vietnam War. He is a disabled veteran and has worked on veterans and POW issues for decades. Gordon is an accredited diplomat and is generally accepted as one of the top global intelligence specialists. He manages the world's largest private intelligence organization and regularly consults with governments challenged by security issues.
Duff has traveled extensively, is published around the world and is a regular guest on TV and radio in more than "several" countries. He is also a trained chef, wine enthusiast, avid motorcyclist and gunsmith specializing in historical weapons and restoration. Business experience and interests are in energy and defense technology.
DISCLOSURE: All content herein is owned by author exclusively.  Expressed opinions are NOT necessarily the views of Veterans Today Network (VTN), authors, affiliates, advertisers, sponsors, partners or technicians. Some content may be satirical in nature. All images within are full responsibility of author and NOT VTN.