By Gordon Duff, Senior Editor
The GOP senate, 100% mob-controlled has banned all video and voice recordings of the impeachment.  What few journalists will be allowed in will be cavity searched first and then silenced.
The public has no voice of any kind and every effort to create a fake narrative of events has been created.  Some reporters believe they are being followed, their hotel rooms bugged, their cars tracked and their devices hacked.
Others have said those around them, even family members, have been subject to "unusual happenings," near-miss auto accidents, being shoved down in supermarkets or strange cars repeatedly driving past their homes, turning around in their driveways.
It begins.
I was just watching the British series, Cobra.  It's about a Prime Minister, played by Robert Carlysle, a favorite, and events tied to a solar storm that takes down power.  The bad guy is the Home Secretary who rails against immigrants, plays one side against the other and is cartoonish, two dimensional and "assahaulic," a word I invented many years ago.
Watching this is supposed to make decent people angry at the poor behavior of corrupt and psychopathic politicians and note how easy it is to play to hooligans and the ignorant.
Then I stop.  Real-life in the US is a thousand times worse than this every day.  Impeachment has made it worse still.  The truth?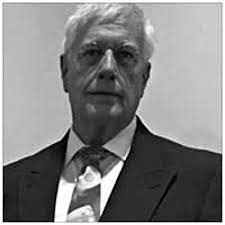 Gordon Duff is a Marine combat veteran of the Vietnam War. He is a disabled veteran and has worked on veterans and POW issues for decades. Gordon is an accredited diplomat and is generally accepted as one of the top global intelligence specialists. He manages the world's largest private intelligence organization and regularly consults with governments challenged by security issues.
Duff has traveled extensively, is published around the world and is a regular guest on TV and radio in more than "several" countries. He is also a trained chef, wine enthusiast, avid motorcyclist and gunsmith specializing in historical weapons and restoration. Business experience and interests are in energy and defense technology.
DISCLOSURE: All content herein is owned by author exclusively.  Expressed opinions are NOT necessarily the views of Veterans Today Network (VTN), authors, affiliates, advertisers, sponsors, partners or technicians. Some content may be satirical in nature. All images within are full responsibility of author and NOT VTN.