By Jack Heart & Orage
Introduction
"A well-regulated militia, being necessary to the security of a free state, the right of the people to keep and bear arms, shall not be infringed."
Nothing could be written any more clearly than this one sentence, yet globalist lackeys insist that it is open to interpretation by cowards, simians and dialecticians, each one dumber than the last one. A line has been drawn in the sand at the same place it always is in America; Virginia. It will be tested on Monday, Martin Luther King Day. How appropriate the test should come on a day dedicated to a man who died for the freedom of Black people in America. But then again there are no coincidences, only people who are too stupid to connect the dots.
Here is a recap of the last week's events before showtime…
---
Back in the real world on Wednesday; January 14, 2020, Gov. Ralph Northam of Virginia continued to urinate on the constitution by banning anything that can even be remotely construed as a weapon on Capital Square from Friday evening to Tuesday evening. Northam, of course, referenced the Charlottesville incident of 2017, failing to make any distinction whatsoever between the Ku Klux Klan and Neo "Nazi's" who organized that small gathering of racist crackpots and the law-abiding Virginia Citizens Defense League (VCDL) who have organized the Monday rally expected to draw fifty thousand people.
Northam in a tradition already established by former Greene County Supervisor Michelle Flynn cited imaginary threats. Flynn was later accused of being crazy by her own brother. Sounding like a man who is completely unhinged Northam babbled on about "armed militia groups" "storming our Capitol" and "weaponizing drones." (1)
Not satisfied with his desecration of the second amendment Northam also defiled the peoples, most his own constituents, lawful right to assemble and voice their displeasure with him by setting up a single choke point of entry for fifty thousand people "at the intersection of Grace Street and North Ninth Street." There they will be "subjected to a security check that will include metal detectors." (2)
VCDL President Philip Van Cleave said in an interview later the same day "that he has encouraged peaceful demonstrations by rally participants" and that the "group plans to challenge Northam's decision, which he believes goes beyond the governor's legal authority." He went on to say, "we believe it is illegal what he is doing," and "at this point, we're going to try to take the governor to court. So, it may mean guns aren't banned on Monday." (3)
Echoing these same sentiments Senate Minority Leader Tommy Norment, Senate Republican Caucus Chairman Ryan McDougle and Senate Republican Caucus Co-Chairman Mark Obenshain issued a joint statement saying, "we are not confident Governor Northam is adhering to the limitations placed on the governor's authority under the Code of Virginia…" (4)
House Minority Leader Todd Gilbert issued a statement saying, "while we are grateful for the precautions taken by law enforcement, the governor's actions will, unfortunately, impede the ability of people to exercise not only their Second Amendment rights, but their First Amendment rights as well," (5)
As we told you the waters would be tested first on the thirteenth in a smaller protest organized by the National Rifle Association (NRA). According to the Washington Free Beacon when "lawmakers met Monday to consider a slew of gun control bills, they were greeted by "thousands" of Second Amendment supporters determined to voice their opposition." (6)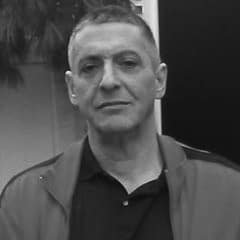 Jack Heart, pen name for George Esposito, is known for his extensive research and writings that provide high-quality information and authentic alternatives to mainstream narratives on a wide variety of subjects. His life experiences make for a highly intriguing perspective.
DISCLOSURE: All content herein is owned by author exclusively.  Expressed opinions are NOT necessarily the views of Veterans Today Network (VTN), authors, affiliates, advertisers, sponsors, partners or technicians. Some content may be satirical in nature. All images within are full responsibility of author and NOT VTN.