I managed a false flag operation for the Central Intelligence Agency (CIA) and wrote the original warning letter to the White House, in 1994, on the vulnerability of all electronic systems.
Since then I have published a book called "False Flag Attacks: A Tool of the Deep State (Trump Revolution)" and many articles and chapters on the many US and Israeli false flags and the continued vulnerability of all systems, including particularly Boeing aircraft that are designed to enable the US and Israeli remote hijacking that can, in addition to taking control away from the pilots, can also turn off the radio and the transponder.
I believe this event was a false flag event designed to discredit the Supreme Leader and the Islamic Revolutionary Guard Corps (IRGC) while also seeking to drive a wedge between Iran and Ukraine, the latter being central to the US-dominated nuclear smuggling ring that President Barack Obama, Vice President Joe Biden, and Secretary of State Hillary Clinton nurtured and protected in return for tens of millions of dollars in bribes.
Here is what I think happened, with a tip of the hat to Ian Greenhalgh of VT, whose articles, "Exclusive: PS752 Shot Down In Regime Change Attempt" and "Delving Deeper into PS752" have both been helpful to my reflections.
The Boeing aircraft, designed to be hijacked by the US or Israel governments at any time including via satellite – a nearby aircraft is not needed – was remotely taken over.  Both the communications system and the transponder were turned off. Whether the pilots were allowed to retain control or not, the aircraft indisputably turned back toward the airport from which it had taken off minutes earlier.
Because the transponder was turned off, the aircraft, uniquely among the many flights approaching, was identified by the Tor-M1 integrated transport, launch, and radar unit, as hostile. If the crew was taking a break and had the unit set on "auto" then the system would have fired a missile as soon as the "hostile" aircraft was in range, never mind that it was moving very slowly, was on a known international commercial trajectory, and no incoming missiles had been reported by the Iranian system of intercept radars with longer-range vision. There are reports from the IRGC that communications "jamming" was experienced, this could have been intentional, to eliminate access to contradictory information. I personally do not believe the crew was alert and watching their screens because there is no possible confusion between a very high-speed high angle incoming cruise missile and a very slow speed low angle commercial aircraft limping back to its point of origin.
Two missiles appear to have been fired, not one.  The first took out one of the two engines. A similar aircraft successfully landed once before, in Baghdad, after precisely the same mishap. A second missile was launched, perhaps also automatically (if the crew was smoking all of this would have happened in 8 to ten seconds before they could scramble back into their places and shut down the system), and this is what brought the aircraft down. The Tor-M1 has eight missiles, if it was on auto and the crew was outside the vehicle, this was done and over before they realized what was happening.
Alternatively, the aircraft could have been driven into the ground via remote piloting. Normally aircraft with full loads of fuel do not land, they circle the airport for four hours or so to burn off enough fuel to be light enough to land without additional hazard.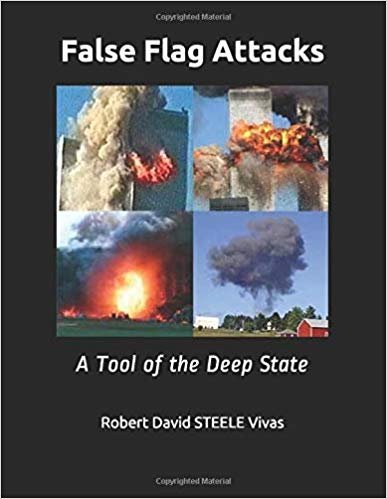 It is clear to me that the early admission by the IRGC of "human error" is a well-intentioned but misguided attempt, to be honest. All possibilities should have been considered before making such an admission, and a deeper look into the specific crew and specific Tor-M1 unit should have been taken, to include a guarantee of complete leniency toward the Tor-M1 crew in return for the truth about their precise physical locations and activities during the missile launches.

Robert David Steele is the conceptualizer of integrated election reform (#UNRIG) and the integration of holistic analytics, true cost economics, and Open Source Everything Engineering (OSEE) such that we can achieve a prosperous world at peace at 10-20% the cost of the failed Western economic model burdened by banks and lawyers.
A former US spy and co-founder of the Marine Corps Intelligence Activity, he is today the Chief Enabling Officer (CeO) of Earth Intelligence Network, a 501c3, and now also CeO of Open Source Everything (OSE Inc.). He continues his education with non-fiction reading, posting over 2,000 reviews across 98 categories; his hobbies include off-shore sailing and racketball.

DISCLOSURE: All content herein is owned by author exclusively.  Expressed opinions are NOT necessarily the views of Veterans Today Network (VTN), authors, affiliates, advertisers, sponsors, partners or technicians. Some content may be satirical in nature. All images within are full responsibility of author and NOT VTN.