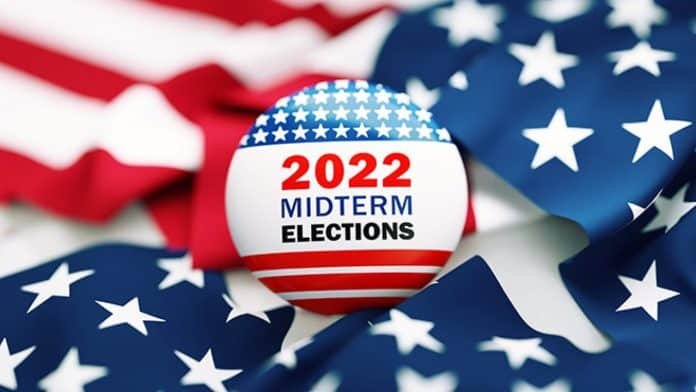 They did it again! I had hoped that after the exposure of the wholesale fraud in the 2020 general election the Democrats and their Correa Group and Chinese backers would back off this time. No such luck! Although the Republicans were able to win back control of the House, just, the Senate was stolen. The fraud was carefully targeted at swing states like Arizona, Georgia, Nevada, and Pennsylvania.
The methods used seem largely to have been a repeat of those successfully employed to rig the presidential election. Dodgy mail-in ballots, manipulation of voting machines, and voter impersonation all reared their ugly heads again. One consequence was the enormous length of time needed to count, or rather manipulate, the results. Indeed there are still five House results still to come in.
There's going to be a run-off senate election in Georgia on December 6th, which the Republicans will probably win but which will be awarded to the Democrats. It looks as though there will be some recounts in Arizona, but a lawsuit may be necessary in order to force a recount in the crucial gubernatorial race.
My assessment is that the Republicans won the Senate races in Pennsylvania, Georgia, Arizona, and Nevada. None of the losers in those races should concede.
I am not saying that the Republicans ran a good campaign. They didn't, at least not nationally. Donald Trump does not lead the Republican Party, although he's their most effective campaigner. The Republican leadership in Washington is useless, arguably worse than useless. Sadly, Mitch 'von' McConnell, Republican führer in the Senate, has been re-elected, the political equivalent of commencing the destruct sequence on the starship Enterprise. Sadly the sequence can't be as easily aborted as in episode 15 in series 3.
The MSM is of course banging on about candidates supported by Donald Trump losing, which is to miss the point entirely. It was precisely those candidates who were targeted. Take the Arizona gubernatorial race for example.
Katie Hobbs, the dodgy Democrat, if that is not a tautology with respect, was Arizona's Secretary of State when the 2020 election was rigged. There is no way that the DVD could have allowed her honest Republican opponent, Keri Lake, to succeed. As governor Keri would have instigated an inquiry into the fraud in 2020 and pushed to clean up Arizona's electoral system.
There is not the slightest chance that Katie Hobbs will lift a finger to expose the corruption in her state, indeed so far from being part of the solution she's part of the problem, no offense intended. A social worker specializing in domestic violence (her website doesn't say who it was she beat up) has no experience whatsoever in fighting corruption.
A victory for Keri Lake would have geopolitical implications. It would signal that Germany was losing her grip on US elections and clear the way for a triumphant return to the White House by President Trump. That in turn could lead to the final defeat of the Bad Guys in the Great Global Warming Scam. Exposure of the 2020 fraud would also have huge implications for the MSM, which would be humiliated, and rightly so.
Put shortly victory for Keri Lake in the Arizona gubernatorial election would clean up a lot more than one bent western state. Arizona hasn't seen this level of corruption since statehood in 1912. It's in a deeper hole than the Grand Canyon.
Defeat for her with respect sleazy opponent would inspire all those who believe in democracy, from Phoenix to Hong Kong. China's heartless and brutal dictator, no offense intended, Xi Jinping, would be rocked back on his heels. Go for it, Keri! Your brave fight in Arizona is part of a worldwide existential struggle between Good and Evil.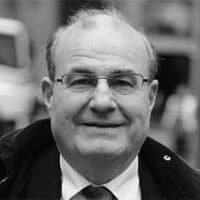 Michael Shrimpton was a barrister from his call to the Bar in London in 1983 until being disbarred in 2019 over a fraudulently obtained conviction. He is a specialist in National Security and Constitutional Law, Strategic Intelligence, and Counter-terrorism. He is a former Adjunct Professor of Intelligence Studies at the American Military University.

DISCLOSURE: All content herein is owned by author exclusively.  Expressed opinions are NOT necessarily the views of Veterans Today Network (VTN), authors, affiliates, advertisers, sponsors, partners or technicians. Some content may be satirical in nature. All images within are full responsibility of author and NOT VTN.