New World Order agents are mad, sad, and want to be bad again. They feel that their wicked ideology has been challenged by three countries: Russia, China, and Iran. In response, NWO agents have written a book entitled, Rise of the Revisionists: Russia, China, and Iran.
The book was published by the American Enterprise Institute, a Neoconservative flagship that has been in the business of destabilizing the Middle East for decades. One can say that the book itself is a colossal piece of propaganda designed to reprogram the masses into believing that Russia and Iran in particular are real threats to the West. In a chapter entitled "Russia: The Kremlin's Many Revisions," Jewish Neocon Frederick W. Kagan begins by saying that:
"Russia is on a collision course with the West…The sources of hostility are primarily within Russia. They transcend the aims of Vladimir Putin, springing rather from fundamental problems created during the collapse of the Soviet Union….
"These problems form inherent and irreducible contradictions in Russia's relationship with the West. Western policy toward Russia must recognize them and accept the reality that Russia will remain hostile to and resentful of the West for some time to come, regardless of Western attempts at reconciliation."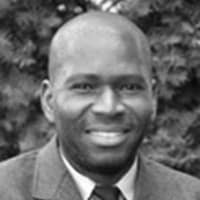 Jonas E. Alexis has degrees in mathematics and philosophy. He studied education at the graduate level. His main interests include U.S. foreign policy, the history of the Israel/Palestine conflict, and the history of ideas. He is the author of the new book Zionism vs. the West: How Talmudic Ideology is Undermining Western Culture. He teaches mathematics in South Korea.

DISCLOSURE: All content herein is owned by author exclusively.  Expressed opinions are NOT necessarily the views of Veterans Today Network (VTN), authors, affiliates, advertisers, sponsors, partners or technicians. Some content may be satirical in nature. All images within are full responsibility of author and NOT VTN.