Former US National Security Advisor Zbigniew Brzezinski famously described Ukraine as a "geopolitical pivot" of Eurasia, central to both US and Russian power. Since Russia views its vital security interests to be at stake in the current conflict, the war in Ukraine is rapidly escalating to a nuclear showdown. It's urgent for both the US and Russia to exercise restraint before disaster hits.
Since the middle of the 19th Century, the West has competed with Russia over Crimea and more specifically, naval power in the Black Sea. In the Crimean War (1853-6), Britain and France captured Sevastopol and temporarily banished Russia's navy from the Black Sea. The current conflict is, in essence, the Second Crimean War. This time, a US-led military alliance seeks to expand NATO to Ukraine and Georgia, so that five NATO members would encircle the Black Sea.
The US has long regarded any encroachment by great powers in the Western Hemisphere as a direct threat to US security, dating back to the Monroe Doctrine of 1823, which states: "We owe it, therefore, to candor and to the amicable relations existing between the United States and those [European] powers to declare that we should consider any attempt on their part to extend their system to any portion of this hemisphere as dangerous to our peace and safety."
In 1961, the US invaded Cuba when Cuba's revolutionary leader Fidel Castro looked to the Soviet Union for support. The US was not much interested in Cuba's "right" to align with whichever country it wanted – the claim the US asserts regarding Ukraine's supposed right to join NATO. The failed US invasion in 1961 led to the Soviet Union's decision to place offensive nuclear weapons in Cuba in 1962, which in turn led to the Cuban Missile Crisis exactly 60 years ago this month. That crisis brought the world to the brink of nuclear war.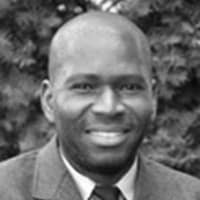 Jonas E. Alexis has degrees in mathematics and philosophy. He studied education at the graduate level. His main interests include U.S. foreign policy, the history of the Israel/Palestine conflict, and the history of ideas. He is the author of the new book Zionism vs. the West: How Talmudic Ideology is Undermining Western Culture. He teaches mathematics in South Korea.

DISCLOSURE: All content herein is owned by author exclusively.  Expressed opinions are NOT necessarily the views of Veterans Today Network (VTN), authors, affiliates, advertisers, sponsors, partners or technicians. Some content may be satirical in nature. All images within are full responsibility of author and NOT VTN.