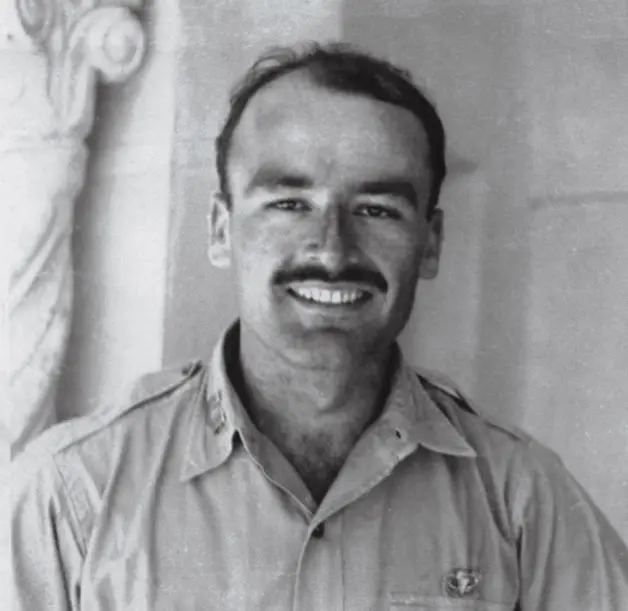 Lt. Col. Peter Dewey, a U.S. Army officer with the Office of Strategic Services (OSS) in Vietnam, is shot and killed in Saigon on this terrible day in 1945 launching an awful 30 years that would see thousands of American soldiers die in Vietnam.
Dewey was the head of a seven-man team sent to Vietnam to search for missing American pilots and to gather information on the situation in the country after the surrender of the Japanese.
According to the provisions of the Potsdam Conference, the British were assigned the responsibility of disarming Japanese soldiers south of the 16th parallel. However, with the surrender of the Japanese, Ho Chi Minh and the Viet Minh declared themselves the rightful government of Vietnam.
This angered the French colonial officials and the remaining French soldiers who had been disarmed and imprisoned by the Japanese. They urged British Maj. Gen. Douglas D. Gracey to help them regain control. Gracey, not fond of the Viet Minh or their cause, rearmed 1,400 French soldiers to help his troops maintain order.


DISCLOSURE: All content herein is owned by author exclusively.  Expressed opinions are NOT necessarily the views of Veterans Today Network (VTN), authors, affiliates, advertisers, sponsors, partners or technicians. Some content may be satirical in nature. All images within are full responsibility of author and NOT VTN.