The western media has to carry a major share of the blame for these serial failures of diplomacy.
Outraged western leaders are threatening a price cap on imports of Russian natural gas after Moscow cut supplies to Europe this month, deepening the already dire energy and cost-of-living crisis. In response, Russian President Vladimir Putin has warned that Europe will "freeze" this winter unless there is a change of tack.
In this back-and-forth, the West keeps stepping up the rhetoric. Putin is accused of using a mix of blackmail and economic terror against Europe. His actions supposedly prove once more that he is a monster who cannot be negotiated with and a threat to world peace.
Denying fuel to Europe as winter approaches, in a bid to weaken the resolve of European states to support Kyiv and alienate the European public from their leaders, is Putin's opening gambit in a plot to expand his territorial ambitions from Ukraine to the rest of Europe.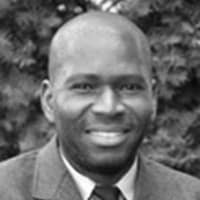 Jonas E. Alexis has degrees in mathematics and philosophy. He studied education at the graduate level. His main interests include U.S. foreign policy, the history of the Israel/Palestine conflict, and the history of ideas. He is the author of the new book Zionism vs. the West: How Talmudic Ideology is Undermining Western Culture. He teaches mathematics in South Korea.

DISCLOSURE: All content herein is owned by author exclusively.  Expressed opinions are NOT necessarily the views of Veterans Today Network (VTN), authors, affiliates, advertisers, sponsors, partners or technicians. Some content may be satirical in nature. All images within are full responsibility of author and NOT VTN.