The world, though not at the edge of war, is closer than any time in many decades, all over the US intention to bring Ukraine into NATO, something most historians believe runs counter to US assurances given Russia so many years ago. However, we will examine a somewhat different hypothesis.
The Trump regime's relationship with Ukraine that led to one of two presidential impeachments, may well tell a different story. How can Trump be a Russian agent if he personally, as well as many of his closest advisors, communed as it were with Ukraine, hatching plots, pushing hoaxes but something odder still? We are going to follow this trail and others.
Trump's real alliance had been Israel, placing that nation behind a solid shield of US protection against accountability for war crimes against the Palestinians and the reputation Israel had earned as an apartheid state rivaling or even exceeding South Africa at the height of the "whites only" oppressive regimes there.
We also recognize that the color revolution that put Ukraine into anti-Russian hands demonstrated something far more insidious.
We will examine the US moves in Europe after 9/11 and the hypothesis that Ukraine was intended to be joined with Kazakhstan (and Belarus), which only recently escaped a "color revolution" as well, to form a "Khazarian" homeland, replacing the 7th-10th century Jewish kingdom proven by studies to be the ancestral homeland for a vast percentage of the world's Jewish population.
This "Neo-Khazaria" would eventually rule from the Arctic Circle in Scandinavia to the steppes, and it is our estimation that there is little that can stop this. We must also accept that the Jewish nature of historical Khazaria may well have little or nothing to do with the character of a modern rogue state, which may have historical Jewish roots but none that carry into modern times.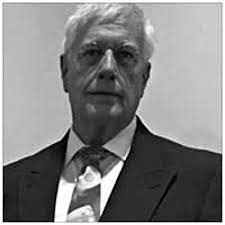 Gordon Duff is a Marine combat veteran of the Vietnam War. He is a disabled veteran and has worked on veterans and POW issues for decades. Gordon is an accredited diplomat and is generally accepted as one of the top global intelligence specialists. He manages the world's largest private intelligence organization and regularly consults with governments challenged by security issues.
Duff has traveled extensively, is published around the world and is a regular guest on TV and radio in more than "several" countries. He is also a trained chef, wine enthusiast, avid motorcyclist and gunsmith specializing in historical weapons and restoration. Business experience and interests are in energy and defense technology.

DISCLOSURE: All content herein is owned by author exclusively.  Expressed opinions are NOT necessarily the views of Veterans Today Network (VTN), authors, affiliates, advertisers, sponsors, partners or technicians. Some content may be satirical in nature. All images within are full responsibility of author and NOT VTN.