U.S. military labs secretly develop biological weapons in Kazakhstan: report
It's alleged that the labs are developing bio-weapons for use against countries such as Russia and China
From 2015:
From the Daily Mail today:
Kazakhstan denies military laboratory was seized by rioters after Russia claimed a possible pathogen leak occurred at a controversial facility, as the country's health ministry says more than 160 have been killed during protests in the country
The US-funded laboratory was reported to have fallen into protestors' hands
However, officials have denied the claims, saying the biological lab is secure
At the secretive bio-lab, the outbreak of potentially deadly diseases is studied
Russian state media highlighted claims that a pathogen had escaped at the lab
There have been over 160 reported deaths since protests broke out last week 
The secret bio-laboratory funded by the US defense department – which has links to Russian and Chinese scientists – was also compromised in the disturbances, according to social media claims that it was seized.
Official Russian news agency TASS had highlighted alleged social media reports that it was taken over by 'unidentified people' and 'specialists in chemical protection suits were working near the lab so a leak of dangerous pathogens could have occurred'.
The laboratory's existence has been controversial and in 2020 the country formally denied that it was being used to make biological weapons.
At the time, the Kazakh government stated: 'No biological weapons development is underway in Kazakhstan – and no research is conducted against any other states.'
It was built in 2017 and is used for the study of outbreaks of particularly dangerous infections.
Dangerous pathogens are stored here, it is reported.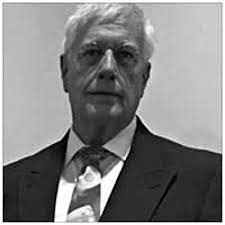 Gordon Duff is a Marine combat veteran of the Vietnam War. He is a disabled veteran and has worked on veterans and POW issues for decades. Gordon is an accredited diplomat and is generally accepted as one of the top global intelligence specialists. He manages the world's largest private intelligence organization and regularly consults with governments challenged by security issues.
Duff has traveled extensively, is published around the world and is a regular guest on TV and radio in more than "several" countries. He is also a trained chef, wine enthusiast, avid motorcyclist and gunsmith specializing in historical weapons and restoration. Business experience and interests are in energy and defense technology.
DISCLOSURE: All content herein is owned by author exclusively.  Expressed opinions are NOT necessarily the views of Veterans Today Network (VTN), authors, affiliates, advertisers, sponsors, partners or technicians. Some content may be satirical in nature. All images within are full responsibility of author and NOT VTN.