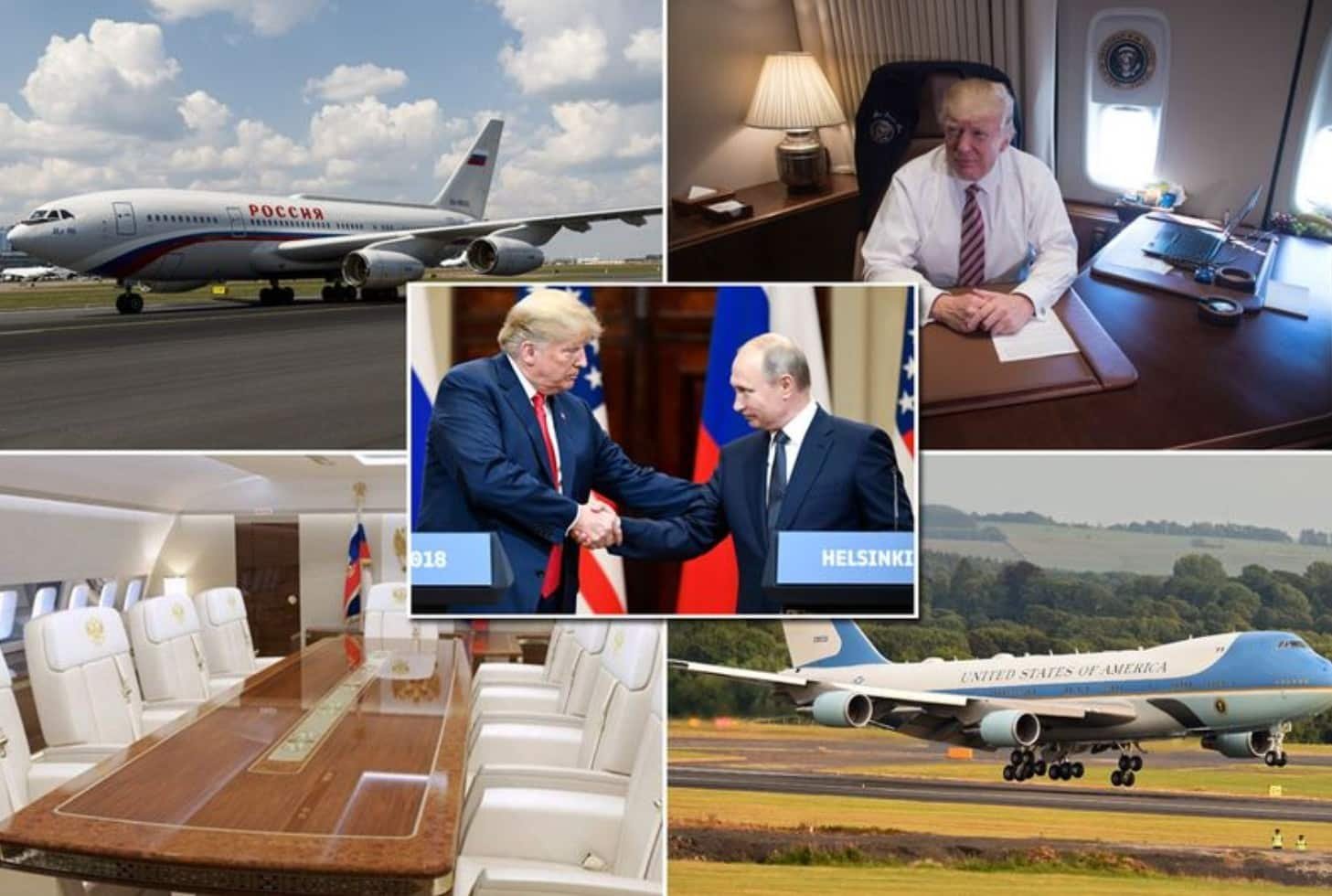 "If Trump flees abroad after losing a close, viciously contested election. Hunkered down in a foreign country willing to provide sanctuary, he could conceivably style himself a 'president in exile' and incite his die-hard American followers." (Brig. General Anthony Zwack October 28, 2020)
VT's Russian sources say Donald Trump has secured a massive $100,000,000 apartment in Moscow with gold toilets, gold leaf everywhere and separate bedrooms for Trump and whoever accompanies him, either Melania or Ivanka.
@realDonaldTrump has said he will not be at Biden's inauguration.

No shit?

Trump will already be in Russia hanging out with Snowden. I'm sure they will be looking for an apartment together while they try to avoid extradition.#TrumpIsNotWell #TrumpIsADomesticTerrorist #Trump

— Charles Yamabe (@CharlesYamabe) January 8, 2021
They also say they have expected Trump any day now, along with Air Force One, which Russian technicians are ready to disassemble for its secrets. The reality of this began to emerge with stories of Trump fleeing to "Scotland" and, finally, with his "crash and burn" coup attempt on January 6 followed by his announcement he won't be in the country on January 20.
https://twitter.com/realDonaldTrump/status/1347569870578266115?s=20
With an impeachment vote as early as next week, Trump has announced in advance that he will not be attending the inauguration of President Elect Biden even though, under pandemic restrictions, Biden may even have a smaller crowd than Trump, though probably not.
I chose UAE b/c they do not have extradition treaty with US. Conventional is Russia but Trump would no longer be a useful idiot for Putin and why would he want him around?

— Age of Radical Uncertainty — dlonorse 🇺🇸🇳🇴🌊🎾 (@dlonorse) January 8, 2021
DISCLOSURE: All content herein is owned by author exclusively.  Expressed opinions are NOT necessarily the views of Veterans Today Network (VTN), authors, affiliates, advertisers, sponsors, partners or technicians. Some content may be satirical in nature. All images within are full responsibility of author and NOT VTN.