JEA: It is well known that Ghislaine Maxwell's father, Robert Maxwell, was a double agent for the Israeli Mossad. Robert was a staunch supporter of Israel during the 1948 Arab–Israeli War. He actually made a deal with the Czech communists at the time, who provided Israel with guns and bullets in order to fight the Arabs.[1]
Maxwell, who was called "a ruthless bully" by the Daily Mail,[2] was a Jew from Czechoslovakia who eventually became a flamboyant British mogul through various publishing empires such as the New York Daily News and Mirror Group newspapers.[3] In 1991, his body was mysteriously found floating in the Atlantic Ocean. The Guardian later asked, "Was it murder? Suicide? Or just an accident?"[4] The newspaper moved on to say that there was "talk of suicide, or murder – perhaps by Mossad, the Israeli intelligence service."[5]
Anyway, after his death, Israeli Prime Minister Yitzhak Shamir, a terrorist in the strict sense of the word,[6] declared that Robert "has done more for Israel than can today be told."[7] The question is simply this: Were Ghislaine Maxwell and Jeffrey Epstein Israeli spies, blackmailing and titillating politicians and preying on other people's weakness?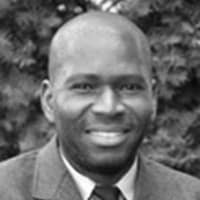 Jonas E. Alexis has degrees in mathematics and philosophy. He studied education at the graduate level. His main interests include U.S. foreign policy, the history of the Israel/Palestine conflict, and the history of ideas. He is the author of the new book Zionism vs. the West: How Talmudic Ideology is Undermining Western Culture. He teaches mathematics in South Korea.
DISCLOSURE: All content herein is owned by author exclusively.  Expressed opinions are NOT necessarily the views of Veterans Today Network (VTN), authors, affiliates, advertisers, sponsors, partners or technicians. Some content may be satirical in nature. All images within are full responsibility of author and NOT VTN.