In the wake of the shocking fire that gutted the US capitol, Donald J. Trump has abdicated in favor of an upstart rabble-rousing politician named Adolf Hitler.
Trump's formal abdication was posted on Twitter earlier today.
Trump's replacement, Adolf Hitler, has blamed Antifa for the Capitol Fire. In a press conference at the newly renamed Reich House (formerly the White House) Hitler vowed to "eradicate dissent and defend the American Reich against all enemies, foreign and domestic." The President-Reichsfuhrer announced that he has deputized the Brownshirts, a shadowy paramilitary group, and would use them to crush all enemies of the state and restore order, normalcy, and white supremacy.
"When the Jewing starts, the shooting starts," Hitler intoned. "We will unleash vicious dogs and ominous weapons, including V2 rockets and gas chambers. All heil the American Reich!"
Democrats and "Never Trump" Republicans welcomed the move, saying they hoped it would restore stability, prosperity, and democracy. "We've finally gotten rid of our worst president ever," said Nancy Pelosi as she posed in front of her $30,000 freezer, ice cream dripping from her chin. "This is even better than impeachment! Now things can get back to normal and police can resume quietly shooting poor people who might conceivably pose a threat to rich people like me and my donors."
Republican supporters of former President Trump reacted ambivalently. "Trump wasn't perfect, but neither was Hitler," said Lindsey Graham (R-SC). "I think we owe both of them a chance to do their job, especially since they both have access to pictures of me in compromising positions."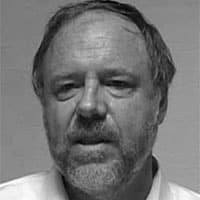 Dr. Kevin Barrett, a Ph.D. Arabist-Islamologist is one of America's best-known critics of the War on Terror.
He is the host of TRUTH JIHAD RADIO; a hard driving weekly radio show funded by listener donations at Patreon.com and FALSE FLAG WEEKLY NEWS (FFWN); an audio-video show produced by Tony Hall, Allan Reese, and Kevin himself. FFWN is funded through FundRazr.
He also has appeared many times on Fox, CNN, PBS, and other broadcast outlets, and has inspired feature stories and op-eds in the New York Times, the Christian Science Monitor, the Chicago Tribune, and other leading publications.
Dr. Barrett has taught at colleges and universities in San Francisco, Paris, and Wisconsin; where he ran for Congress in 2008. He currently works as a nonprofit organizer, author, and talk radio host.
DISCLOSURE: All content herein is owned by author exclusively.  Expressed opinions are NOT necessarily the views of Veterans Today Network (VTN), authors, affiliates, advertisers, sponsors, partners or technicians. Some content may be satirical in nature. All images within are full responsibility of author and NOT VTN.