by Gordon Duff, VT Sr. Editor, with New Eastern Outlook, Moscow, and the Institute of Oriental Studies of the Russian Academy of Sciences, a research institution for the study of the countries and cultures of Asia and North Africa.
---
Analysts apply theories to interpret events, to forecast, to influence and even to warn.  Behind this is determinism, the theory that all events are inexorable, the result of causations independent of human foible.
Determinists rule our century, we bask in their hubris and ignorance.  When their theories fail, a new algorithm applied to fake data is turned to, and the descent into catastrophe, though inexorable to the rational, disappears at the determinists' other theory, that of denialism.
As we move into February 2020, the tensions, the hate, the anger can be felt around the world.  To most, if not all sentient mammals, the idea of governments and institutions as primary actors is at an end.  Banditry, hypocrisy and hedonism rule.
The denialists in Washington are tasked with prolonging the fall of the American empire.  The determinists view the death throes and call them "trends."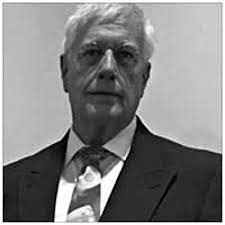 Gordon Duff is a Marine combat veteran of the Vietnam War. He is a disabled veteran and has worked on veterans and POW issues for decades. Gordon is an accredited diplomat and is generally accepted as one of the top global intelligence specialists. He manages the world's largest private intelligence organization and regularly consults with governments challenged by security issues.
Duff has traveled extensively, is published around the world and is a regular guest on TV and radio in more than "several" countries. He is also a trained chef, wine enthusiast, avid motorcyclist and gunsmith specializing in historical weapons and restoration. Business experience and interests are in energy and defense technology.
DISCLOSURE: All content herein is owned by author exclusively.  Expressed opinions are NOT necessarily the views of Veterans Today Network (VTN), authors, affiliates, advertisers, sponsors, partners or technicians. Some content may be satirical in nature. All images within are full responsibility of author and NOT VTN.