by Jonas E. Alexis and Thaddeus J. Kozinski

THADDEUS KOZINSKI taught philosophy and humanities for ten years at Wyoming Catholic College, where he also served as Academic Dean.
Kozinski is the author of The Political Problem of Religious Pluralism: And Why Philosophers Can't Solve It (Lexington Books, 2010), and a forthcoming book on Aristotelian logic. His recent book is Modernity as Apocalypse: Sacred Nihilism and the Counterfeits of Logos. His essays have been published in Modern Age, First Things, Telos, Public Discourse, ABC Religion and Ethics, etc.
---
JEA: In your recent book, Modernity as Apocalypse: Sacred Nihilism and the Counterfeits of Logos, you allude to the "psychopathic new world order of the twenty-first century."[1] What do you mean by that and what are some manifestations of this "psychopathic new world order"?
TJK: In 1984 (interestingly enough), a Polish psychiatrist named Andrzej Łobaczewski (1921-2007) completed the work that he began shortly after World War II as a member of a group of social scientists studying the nature of totalitarianism, having experienced it first-hand first under Nazism and then Stalinism. The book that was the fruit of his many years of suffering and research is Political Ponerology: A Science on the Nature of Evil Adjusted for Political Purposes.
His thesis is that the regimes he suffered under, including the United States to which he immigrated in the late 70s, are most accurately described as pathocracies, ruled by a small group of genetic psychopaths, with a wider group of willing lackeys with psychopathic tendencies, creating a political culture of "acquired psychopathy." The masses duped by the Orwellian distortion of language that both enables and accompanies pathocratic rule, for they naturally characterize and translate any pathological behavior and speech into the moral and rational categories with which they are familiar due to their inability to imagine the psychological world in which the psychopaths live.
As Łobaczewski's Polish colleague Stefan Błachowski wrote:
"The general inability to recognize the psychological type of such individuals [i.e. psychopaths] causes immense suffering, mass terror, violent oppression, genocide and the decay of civilization. …
As long as the suggestive [i.e. hypnotic, charming, "spellbinding"] power of the psychopaths is not confronted with facts and with moral and practical consequences of his doctrine, entire social groups may succumb to his demagogic appeal."
And, "Methods are developed for spreading dissension between groups (as in the maxim "divide et impera" [divide and rule]).
Treason and deceit in politics are given justification and are presented as positive values. Principles of taking advantage of concrete situations are also developed. Political murder, execution of opponents, concentration camps and genocide are the product of political systems at the level of primary integration [i.e. psychopathy].7
Needless to say, Łobaczewski was prophetic. IXXI, and the genocidal War on Terror hoax that it birthed, bears all the pathocratic earmarks described above. False-flag terrorism is intrinsically psychopathic, and yet it is now the normal modus operandi of contemporary politics. Due to the Internet and courageous truth-tellers, many are waking up to this fact.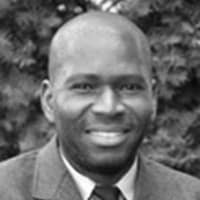 Jonas E. Alexis has degrees in mathematics and philosophy. He studied education at the graduate level. His main interests include U.S. foreign policy, the history of the Israel/Palestine conflict, and the history of ideas. He is the author of the new book Zionism vs. the West: How Talmudic Ideology is Undermining Western Culture. He teaches mathematics in South Korea.
DISCLOSURE: All content herein is owned by author exclusively.  Expressed opinions are NOT necessarily the views of Veterans Today Network (VTN), authors, affiliates, advertisers, sponsors, partners or technicians. Some content may be satirical in nature. All images within are full responsibility of author and NOT VTN.