by Nana Lancaster field reporter, Damascus Syria for Veterans Today
The Public Security Concept has the concept of "Global Politics". It proceeds from the fact that processes on the planet are led by hidden supranational players, the "world backstage", one of them is the "Global Predictor" (GP).
Global politics is secret politics, it achieves secret goals with the help of certain, "chosen", ethnic and religious groups that control all the money and information flows in the world. Only information and money, media and banks are needed in order to manage the entire planet.
The GP does not have a "world government", does not have its own army, does not have its own intelligence, but with the help of money and the media, it can force the army of any country, any intelligence to work for it. In a sense, all deep-level intelligence services in the world represent one global intelligence service working on GP.
Currently, the goals of global politics are: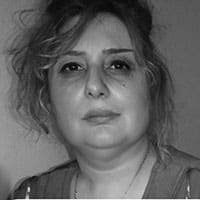 Nahed is VT Damascus Bureau Chief. She is a member of the American Institute for Middle East Strategic Studies (USA) and serves as Assistant Director of Arab-American and Muslim Congress (Detroit, USA). She has a Diploma in English Literature from Damascus University (1987).
She's also been a reporter for Turkish newspaper Aydinlik, Special Coordinator for Arab-Armenian International Law Assembly, Correspondent for Qatari News Agency, Al Ayam news Paper in Bahrain, Al Liwaa in Lebanon, Correspondent for Petra News Agency in Jordan, correspondent for the Associated Press in USA, and worked as a freelance journalist for CBS, ABS and CNN in Syria. She is fluent in both English and Arabic.
DISCLOSURE: All content herein is owned by author exclusively.  Expressed opinions are NOT necessarily the views of Veterans Today Network (VTN), authors, affiliates, advertisers, sponsors, partners or technicians. Some content may be satirical in nature. All images within are full responsibility of author and NOT VTN.