In 2008, Jewish scholar Norman Finkelstein made the bold claim that "Israel has to suffer a major defeat" in order to join the civilized world. Why did he say that?
Well, Israel has never followed international and universal laws when it comes to politics and wars. Israel does whatever it pleases when it comes to wiping out civilians and innocent people.
In his recent work Gaza: An Inquest into Its Martyrdom, which is published by the University of California Press, Finkelstein takes the Israeli project in Gaza by the balls by producing one document after another showing that Israel has committed crimes in Gaza—crimes that would put people like Ted Bundy or Ted Kaczynski to shame.
Finkelstein writes:
"The Gaza Strip is among the most densely populated places in the world. More than two-thirds of its inhabitants are refugees, and more than half are under eighteen years of age.
Since 2004, Israel has launched eight devastating 'operations' against Gaza's largely defenseless population. Thousands have perished, and tens of thousands have been left homeless. In the meantime, Israel has subjected Gaza to a merciless illegal blockade. What has befallen Gaza is a man-made humanitarian disaster."[1]
Gaza, Finkelstein writes in the preface of the book, "is a distinctly evil crime," and "the documentary record bears it out."[2] Finkelstein takes all of Israel's arguments with respect to its operation and Gaza and scholarly tears them to shred. Israel continues to act in ways that are incompatible with the moral and political order largely because Israel has been getting away with its evil deeds without any repercussions from the West.
For example, take the recent attack on Damascus. The Israelis attacked the capital of Syria overnight.
Russia Today has reported:
"Footage provided by Ruptly shows locals clearing the rubble from the streets in the western suburbs of Damascus, where the Israeli missiles landed overnight. Broken glass and pieces of concrete are seen scattered all over the place, along with several vehicles that have apparently burned out overnight. Aside from the damage inflicted on the ground, the Israeli raid put at risk an Airbus A320, which was about to land in Damascus with 172 passengers on board. According to the Russian military, it was forced to divert to Russia's Khmeimim Air Base as the Syrian military dealt with the attack."[3]
What country will allow you to attack its area without repercussions?
What would the entire Western world say if Syria had attacked Israel and had done the same thing?
Would the New York Times, the Washington Post, CNN, and indeed the entire Zionist media go berserk?
Wouldn't they ask Trump to retaliate?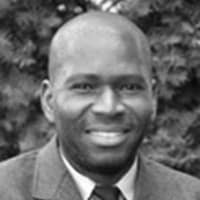 Jonas E. Alexis has degrees in mathematics and philosophy. He studied education at the graduate level. His main interests include U.S. foreign policy, the history of the Israel/Palestine conflict, and the history of ideas. He is the author of the new book Zionism vs. the West: How Talmudic Ideology is Undermining Western Culture. He teaches mathematics in South Korea.
DISCLOSURE: All content herein is owned by author exclusively.  Expressed opinions are NOT necessarily the views of Veterans Today Network (VTN), authors, affiliates, advertisers, sponsors, partners or technicians. Some content may be satirical in nature. All images within are full responsibility of author and NOT VTN.