Between 1948 and 1966, over 150,000 Arabs living within Israel's post-independence borders were governed by military rule, faced curfews, travel restrictions, and the threat of arbitrary arrest and expulsion.
The draconian circumstances faced by Arab-Israelis during the period of military rule were not instituted on the basis of security considerations or any real fear of an Arab uprising but were part of a concerted plan to drive the minority from the land and to clear the way for Jewish settlement, a declassified secret supplementary to a government report has revealed.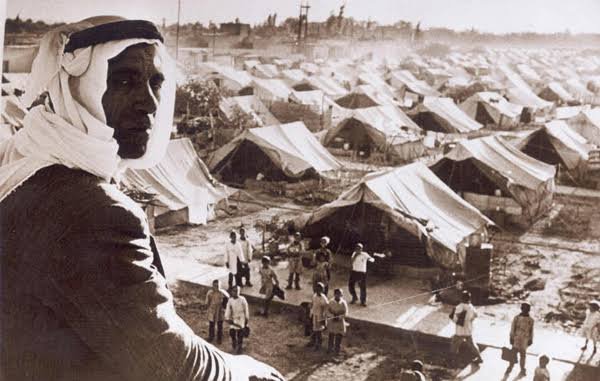 The document, excerpts of which have been published by Haaretz, was part of a report by the Ratner Committee, a government committee established in late 1955 to examine the possibility of abolishing martial law in the Arab-majority territories of Israel.
Entitled "Security Settlement and the Land Question," the codicil discusses the provisions governing the estimated 156,000 Arabs who stayed behind in the territories which became part of Israel after the 1948 Arab-Israeli War (another 800,000 Arabs fled Israel during this period).
The secret supplementary, which characterized martial law as a tool in the struggle against Arab "trespassers", argued that in the long term, and only Jewish settlement, dubbed "security settlement" in the document, could ensure the security of the nation's borders. Therefore, the document said, it was necessary to ensure the systematic Jewish settlement of the three Arab-majority zones in which military government was applied – the north, center ('Triangle') and Negev areas.

---
THE OCCUPATION:  A song written by Palestinian in the Diaspora Johnny Punish.  In this song, Punish goes politically deep exploring the Occupation of Palestine.
This is more than just a song, it is a political grief-written treatise on the inhumanity of colonialism. Punish indicts humanity in THE OCCUPATION; an alternative indie rock classic! Listen at your own risk! THINKERS ONLY!
Free Download song on Soundcloud.com
---
Your trail of tears
Mark through your years
Making enemies of men
Your blood runs red
You find your children dead
It's hell on earth to fight in the street
They build a wall
It's 2000 feet tall
As if Berlin had never been
Where's is the law
Deals made at the casbah
Your brother is selling you out
The occupation
Just a segregation
Humiliation
Is this the nation
That you cry for
A confiscation
Your exploitation
Obliteration
No-Self-Determination
Rachel Corrie
Hero death or glory
Do you even know her name?
She sacrificed
then gave up her life
In the battle of the home bulldozers
If God had mercy
Then what the heck's the hurry
Can't they see she's just a young kid
Are they insane
Now we know their name
It's Mister I Hate Humanity
The occupation
Just a segregation
Humiliation
Is this the nation
That you cry for
A confiscation
Your exploitation
Obliteration
No-Self-Determination
Self-determination is the free choice of men
With the power to decide how you want to live again
It's the right of the people of a nation to be governed
As they please without the influence of another
They stole your land
Now you understand
How the art of war has been played
But it's too late
60 years of hate
Has left with you a rock in your hand
But they got bombs
And the soccer moms
You know they got a gun to your head
What can you do
This coke is for you
And no one will ever be free
The occupation
Just a segregation
Humiliation
Is this the nation
That you cry for
A confiscation
Your exploitation
Obliteration
Who will fight for
The liberation
what's the explanation
Capitulation
Cause you know that
Our generation
An Obama-nation
With a fixation
On the world of
Globalization
A complication
For self-determination
la la la la la la
———————–
Written and Produced by Johnny Punish
Special Guest Vocals by MarcyElle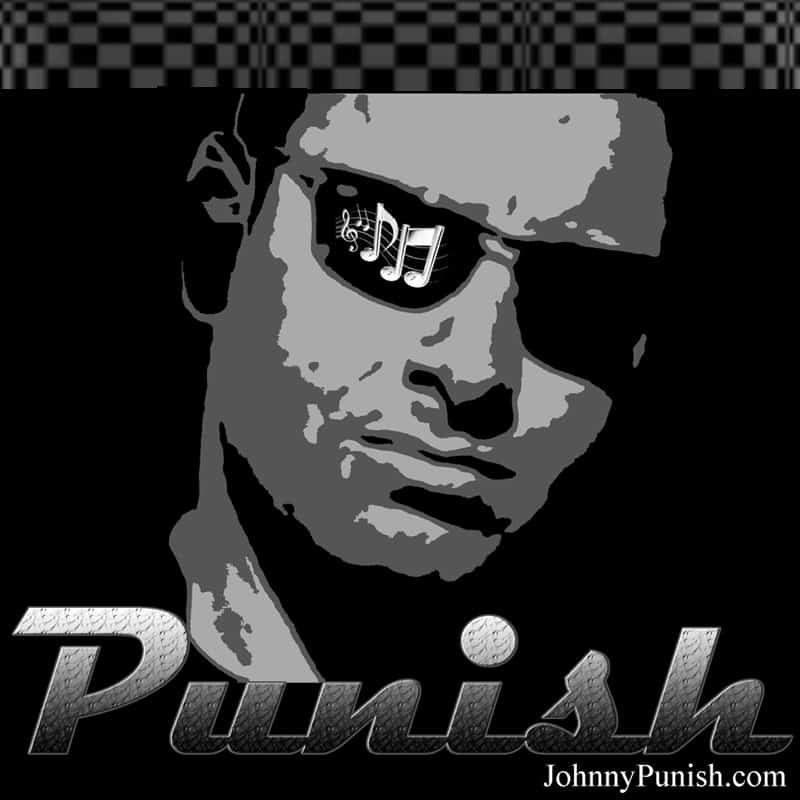 Johnny Punish is a writer, global citizen eco-activist, visionary, musician, artist, entertainer, businessman, investor, life coach, and syndicated columnist.
Punish was educated at the University of Nevada Las Vegas (1980-81) and California State University Fullerton (1981-1984) with studies in accounting and business. Before the "internets" were invented, he owned and ran (5) U.S. national newspapers.
He has over 100 original songs written. He also records and produces music. A member of ASCAP, Punish has several songs placed in feature films. His music is promoted worldwide and played on all digital networks and net radio.
Resources:  YouTube – Apple Music – SoundCloud – Spotify – Instagram – Twitter
Read Johnny's Full Bio at JohnnyPunish.com >>>

DISCLOSURE: All content herein is owned by author exclusively.  Expressed opinions are NOT necessarily the views of Veterans Today Network (VTN), authors, affiliates, advertisers, sponsors, partners or technicians. Some content may be satirical in nature. All images within are full responsibility of author and NOT VTN.