Let's just face it: Obama was cognizant of the fact that in order to make a dent in foreign policy, he had to see what the Israelis were doing to the Palestinians in the West Bank. In order to do that, his administration had to grab Benjamin Netanyahu by the testicles and declare that he was indeed a "chickenshit."The Time of Israel itself declared:
"There is little doubt the derision has become personal – one American Jewish leader has asserted that it was President Obama himself who gave the interview to The Atlantic in which an unnamed official mocked Netanyahu as "chickenshit" – but its origins are deeper than personal dislike."
The "chickenshit" die was cast in 2013, and ever since, the Obama/Netanyahu relationship was never the same. Even ABC News declared then that the "Obama-Netanyahu relationship has been strained from the get-go."Way back in 2009, the Israeli newspaper Haaretz reported:
"In an unprecedented move, the Obama administration is readying for a possible confrontation with Prime Minister Benjamin Netanyahu by briefing Democratic congressmen on the peace process and the positions of the new government in Israel regarding a two-state solution. The Obama administration is expecting a clash with Netanyahu over his refusal to support the establishment of a Palestinian state alongside Israel."
While Obama was trying to make a peace deal with Iran with respect to its nuclear weapons, Netanyahu went to Congress without even telling Obama that he was coming to the United States. Obviously no serious president would like that. During his speech to Congress, Netanyahu declared that he offered the White House a "practical alternative" to Iran's nuclear program.
Obama, without hesitation, rebuked the mad man by saying that Netanyahu, "as far as I can tell," provides "nothing new." "The Prime Minister," Obama continued, "didn't offer any viable alternatives." In other words, the mad man in Tel Aviv again lied. In short, the Obama administration demonstrated that Netanyahu sometimes can be ignored—preferably or presumably with the finger. It can be argued that the administration had serious ideological problems with the Israeli regime.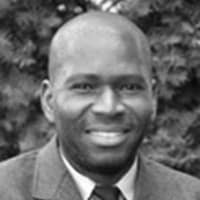 Jonas E. Alexis has degrees in mathematics and philosophy. He studied education at the graduate level. His main interests include U.S. foreign policy, the history of the Israel/Palestine conflict, and the history of ideas. He is the author of the new book Zionism vs. the West: How Talmudic Ideology is Undermining Western Culture. He teaches mathematics in South Korea.
DISCLOSURE: All content herein is owned by author exclusively.  Expressed opinions are NOT necessarily the views of Veterans Today Network (VTN), authors, affiliates, advertisers, sponsors, partners or technicians. Some content may be satirical in nature. All images within are full responsibility of author and NOT VTN.