by Fabio Giuseppe Carlo Carisio for VT Italy
Finally, 16 hours after the publication of the first Gospa News article, an Italian national news agency also shares the news of the alleged death of the CIA commander for operations in the Middle East.
In the late morning, the British media Daily Mail had spread the news with a very in-depth article on the figure of Michael D'Andrea before giving space, in the following hours, to an anonymous US military source that would obviously have denied the presence of CIA agents on the flight, of which the Pentagon first it denied even the very fact of the crashed plane and then the downed by the Taliban, without however providing credible versions on the reason for the disaster in the usual strategy of information manipulation.
Instead, the high counter-intelligence official who would have died in the crash appears little known by Adnkronos as he briefly summarizes the immense profile despite the fact that hundreds of articles on the web are available on the intelligence and anti-terrorism expert who was even the role of "The wolf" in a drama / thriller film about the history of the hunt for the worst terrorists in the world, as explained in our article on the profile of "Dark Prince"…
FIRST POST ON JANUARY 29 AT 1 AM – ITALY UTC/GMT +1
The news is so big that we have to write it running the risk of denial, even if at the moment it is confirmed by two intelligence sources not better identified. And a little curious riddle in his Wikipedia history…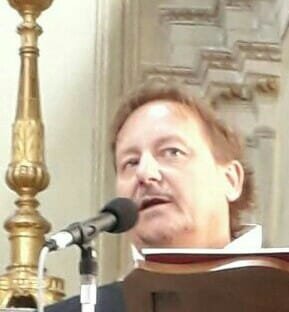 Fabio is Director and Editor of Gospa News; a Christian Information Journal.
Fabio Giuseppe Carlo Carisio, born on 24/2/1967 in Borgosesia, started working as a reporter when he was only 19 years old in the alpine area of Valsesia, Piedmont, his birth region in Italy. After studying literature and history at the Catholic University of the Sacred Heart in Milan, he became deputy director of a local newspaper and specialized in judicial reporting.
For about 15 years he is a correspondent from Northern Italy for the Italian newspapers Libero and Il Giornale, also writing important revelations on the Ustica massacre, a report on Freemasonry and organized crime.
With independent investigations, he collaborates with Carabinieri and Guardia di Finanza in important investigations that conclude with the arrest of Camorra entrepreneurs or corrupt politicians.
In July 2018 he found the counter-information web media Gospa News focused on geopolitics, terrorism, Middle East and military intelligence. He is a correspondent from Italy for the French news site Reseau International.
He worked many years for the magazine Art & Wine as an art critic and curator
DISCLOSURE: All content herein is owned by author exclusively.  Expressed opinions are NOT necessarily the views of Veterans Today Network (VTN), authors, affiliates, advertisers, sponsors, partners or technicians. Some content may be satirical in nature. All images within are full responsibility of author and NOT VTN.