The downed plane was the mobile CIA command for Michael D' Andrea, head of operations against Iraq, Iran and Afghanistan, America's most advanced spy platform and mobile command center with all equipment and documents now in enemy hands.
VT Damascus: (Russian intelligence sources confirm) It has been reported that (Mike de Andrea) responsible for the assassination file of the martyr Major General Qassem Soleimani was killed in the accident of the American plane that was shot down in Afghanistan. He is the most prominent figure of the CIA intelligence in the region. The CIA top official was killed in the US bomber crash in Afghanistan.
Since 2017, D' Andrea has run the CIA's false flag and assassination programs in the Middle East, allegedly responsible not only for the murder of General Soleimani but the killing of 300 Iraqi demonstrators as well.
From Iraqi Prime Minister Mahdi's speech to parliament that ended with a unanimous vote to compel the US to withdraw all forces from that nation:
"…This is why I visited China and signed an important agreement with them to undertake the construction instead. Upon my return, Trump called me to ask me to reject this agreement. When I refused, he threatened to unleash huge demonstrations against me that would end my premiership.
Huge demonstrations against me duly materialized and Trump called again to threaten that if I did not comply with his demands, then he would have Marine snipers on tall buildings target protesters and security personnel alike in order to pressure me.
I refused again and handed in my resignation. To this day the Americans insist on us rescinding our deal with the Chinese.
After this, when our Minister of Defense publicly stated that a third party was targeting both protestors and security personnel alike (just as Trump had threatened he would do), I received a new call from Trump threatening to kill both me and the Minister of Defense if we kept on talking about this 'third party.'"
There is a speculation of Russian covert involvement.  Russia has been seeking a way to send a message to Pompeo and Esper in response to the US Army playing "chicken" with Russian MP's in Northern Syria, blocking roads where Americans have no business being.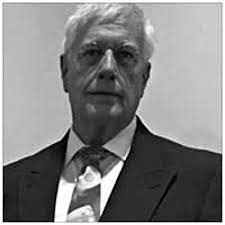 Gordon Duff is a Marine combat veteran of the Vietnam War. He is a disabled veteran and has worked on veterans and POW issues for decades. Gordon is an accredited diplomat and is generally accepted as one of the top global intelligence specialists. He manages the world's largest private intelligence organization and regularly consults with governments challenged by security issues.
Duff has traveled extensively, is published around the world and is a regular guest on TV and radio in more than "several" countries. He is also a trained chef, wine enthusiast, avid motorcyclist and gunsmith specializing in historical weapons and restoration. Business experience and interests are in energy and defense technology.
DISCLOSURE: All content herein is owned by author exclusively.  Expressed opinions are NOT necessarily the views of Veterans Today Network (VTN), authors, affiliates, advertisers, sponsors, partners or technicians. Some content may be satirical in nature. All images within are full responsibility of author and NOT VTN.