The late columnist Joseph Sobran was an American patriot because he had the moral and intellectual courage to take the Zionist ideology by the bull and strip the gangsters of their political pedestal.
Sobran, unlike political prostitutes like Ann Coulter and Dinesh D'Souza who have an incestuous obsession with calling out "The Left" for the bad things that "The Right" are doing, knew that he had to fight. And fighting in the culture wars means that you have to specifically and methodically name the people who are actually dragging America and much of the West into a political sinkhole.
Sobran once wrote:
"Talking about American politics without mentioning the Jews is a little like talking about the NBA without mentioning the Chicago Bulls. Not that the Jews are all-powerful enough; and their power is unique in being off-limits to normal criticism even when it's highly visible. They themselves behave as if their success were a guilty secret, and they panic, and resort to accusations, as soon as the subject is raised.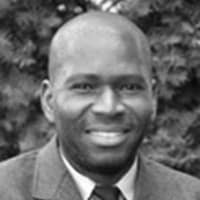 Jonas E. Alexis has degrees in mathematics and philosophy. He studied education at the graduate level. His main interests include U.S. foreign policy, the history of the Israel/Palestine conflict, and the history of ideas. He is the author of the new book Zionism vs. the West: How Talmudic Ideology is Undermining Western Culture. He teaches mathematics in South Korea.
DISCLOSURE: All content herein is owned by author exclusively.  Expressed opinions are NOT necessarily the views of Veterans Today Network (VTN), authors, affiliates, advertisers, sponsors, partners or technicians. Some content may be satirical in nature. All images within are full responsibility of author and NOT VTN.