To discover the shady intrigues you have to follow the money because, especially when there are many, they always leave traces. This was taught by the dear departed judge Giovanni Falcone who tried to oppose not only the Mafia but the Deep International State made up of Freemason businessmen, politicians in league with the secret services and finally honor mobster-men of Cosa Nostra (today especially 'Ndrangheta), who was used for the works dirty, no more, no less, as the great NATO powers have employed and are using the jihadists of Al Qaeda and ISIS
Following the billionaire business of the defense market in Europe, dangerous relationships and geopolitical-military strategies surface between countries of the Old Continent, such as the United Kingdom and Italy, with the Muslim Brothers of Qatar, in complicity, as usual, with the leading exponents of the New World Order such as the occult empire of the Rothschilds and their uncovered face, the financier George Soros, spokesman for globalism under the mask of international Democrats.
If you pull the strings of these connections it becomes clear why the invasion of radical Islam of Sunni confession is painted as a conquest by Great Britain, the European Union, and poor Italy, a nation that would have already been destined to be erased if not had become the US aircraft carrier in the Mediterranean and had not held the seat of the Roman Catholic Church in the center.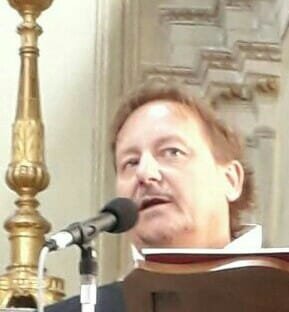 Fabio is Director and Editor of Gospa News; a Christian Information Journal.
Fabio Giuseppe Carlo Carisio, born on 24/2/1967 in Borgosesia, started working as a reporter when he was only 19 years old in the alpine area of Valsesia, Piedmont, his birth region in Italy. After studying literature and history at the Catholic University of the Sacred Heart in Milan, he became deputy director of a local newspaper and specialized in judicial reporting.
For about 15 years he is a correspondent from Northern Italy for the Italian newspapers Libero and Il Giornale, also writing important revelations on the Ustica massacre, a report on Freemasonry and organized crime.
With independent investigations, he collaborates with Carabinieri and Guardia di Finanza in important investigations that conclude with the arrest of Camorra entrepreneurs or corrupt politicians.
In July 2018 he found the counter-information web media Gospa News focused on geopolitics, terrorism, Middle East and military intelligence. He is a correspondent from Italy for the French news site Reseau International.
He worked many years for the magazine Art & Wine as an art critic and curator
DISCLOSURE: All content herein is owned by author exclusively.  Expressed opinions are NOT necessarily the views of Veterans Today Network (VTN), authors, affiliates, advertisers, sponsors, partners or technicians. Some content may be satirical in nature. All images within are full responsibility of author and NOT VTN.