Ahmed Adel, Cairo-based geopolitics and political economy researcher
Nathan Dahm, a Republican Member of the Oklahoma Senate, has introduced a resolution for Ukrainian soldiers to not be trained in operating the Patriot air defense system in his state. There is a great concern that inexperienced Ukrainian soldiers will be responsible for killing innocent civilians by misfiring missiles.
"I just filed SCR2 to reject foreign soldiers on Oklahoma soil. The Pentagon is planning on sending Ukrainian troops to Oklahoma to train on U.S. missile systems. The last thing we need is them misfiring a missile into Oklahoma…," the senator wrote on Twitter.
Of particular concern is the fact that the Ukrainian soldiers will undergo training in an accelerated program that will reportedly only go on for two months instead of the minimum six. It is unrealistic to expect a soldier to learn this weapon system in such a short period of time, thus ensuring that the quality of the training will be substandard.
More dangerously though, at the end of their extremely short training, real live fire exercises must be held. This poses a significant risk for Oklahoma's citizens. American military instructors will obviously monitor the training of the Ukrainian soldiers, but this is not a guarantee of safety.  Although the probability of an accident is small, it still exists, so-much-so that Dahm had to highlight it.
In his resolution, Dahm stressed: "Recent reports indicate the Ukrainian military launched a rocket that landed in Poland, killing innocent Polish citizens, and the citizens of Oklahoma need not be under threat of a similar failure impacting our people."
None-the-less, Dahm's desire to prevent the training of Ukrainian soldiers in Oklahoma is unlikely to succeed. Although there are many Republicans who are against supporting Ukraine, in essence, there are more who support the Ukrainian state.
Given his position as a state senator, it is unlikely that he will be able to reverse Washington's foreign policy. In addition, all military training grounds and special centers in the US are subordinated directly to the Pentagon. The senator does not have any rights or powers in terms of limiting the performance of military exercises.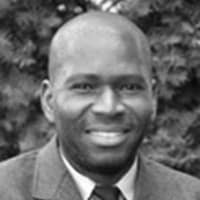 Jonas E. Alexis has degrees in mathematics and philosophy. He studied education at the graduate level. His main interests include U.S. foreign policy, the history of the Israel/Palestine conflict, and the history of ideas. He is the author of the new book Zionism vs. the West: How Talmudic Ideology is Undermining Western Culture. He teaches mathematics in South Korea.

DISCLOSURE: All content herein is owned by author exclusively.  Expressed opinions are NOT necessarily the views of Veterans Today Network (VTN), authors, affiliates, advertisers, sponsors, partners or technicians. Some content may be satirical in nature. All images within are full responsibility of author and NOT VTN.