by Fabio Giuseppe Carlo Carisio for VT Europe
Being ultra is not a sin: if you are in a football stadium or in a basketball hall and you don't use violence. Being a fan, let alone, if you let off steam at the concert of your favorite singer before returning to normal.
But cheering on a far-right paramilitary organization denounced by Amnesty International for war crimes and human rights violations and officially declared terrorist by a state, is something that does not suit some politicians …
In particular, it does not suit former militants of the Youth Front which was born as a nursery of the Italian Social Movement but has been repeatedly labeled as neo-fascist, post-fascist, or in any case of the radical right; especially in the Years of Lead when the ideologies of some members turned into beatings, clashes, and murders.
This is why a long-time politician should not paint the ferocious extremist militiamen of the Azov Battalion (a member of the Ukrainian National Guard) as "heroes", especially if he is considered the "guru" of the leader of a right-wing party such as Fratelli d'Italia (Brothers of Italy) who, before and after the victorious elections of 25 September 2022, he took his heart and breath to disavow any nostalgia for Fascism and for the Duce Benito Mussolini.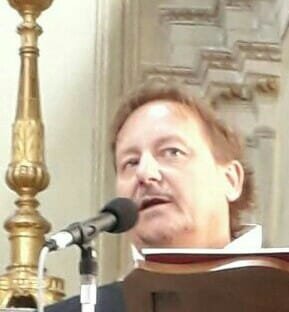 Fabio is Director and Editor of Gospa News; a Christian Information Journal.
Fabio Giuseppe Carlo Carisio, born on 24/2/1967 in Borgosesia, started working as a reporter when he was only 19 years old in the alpine area of Valsesia, Piedmont, his birth region in Italy. After studying literature and history at the Catholic University of the Sacred Heart in Milan, he became deputy director of a local newspaper and specialized in judicial reporting.
For about 15 years he is a correspondent from Northern Italy for the Italian newspapers Libero and Il Giornale, also writing important revelations on the Ustica massacre, a report on Freemasonry and organized crime.
With independent investigations, he collaborates with Carabinieri and Guardia di Finanza in important investigations that conclude with the arrest of Camorra entrepreneurs or corrupt politicians.
In July 2018 he found the counter-information web media Gospa News focused on geopolitics, terrorism, Middle East and military intelligence. He is a correspondent from Italy for the French news site Reseau International.
He worked many years for the magazine Art & Wine as an art critic and curator

DISCLOSURE: All content herein is owned by author exclusively.  Expressed opinions are NOT necessarily the views of Veterans Today Network (VTN), authors, affiliates, advertisers, sponsors, partners or technicians. Some content may be satirical in nature. All images within are full responsibility of author and NOT VTN.