Transhumanism is a class of philosophies that seek to guide us towards a posthuman condition. Transhumanism shares many elements of humanism, including a respect for reason and science, a commitment to progress, and a valuing of human (or transhuman) existence in this life.
by John Klyczek
The late Barbara Hubbard, a Rockefeller-funded New Age guru, was critical to the development of the ideas, beliefs, and technology necessary to market transhumanism as spiritual enlightenment.
In 2016, the Global Future Councils of the World Economic Forum (WEF) posted a video entitled "8 Predictions for the World in 2030," which infamously forecasted a technocratic New World Order in which "[y]ou'll own nothing.
And you'll be happy." It doesn't take a stretch of the imagination to ponder how WEF oligarchs plan to roll out "sustainable development" policies that will ration consumer goods in a global "sharing economy" that employs transient "gig" workers who will be rendered into propertyless serfs under a techno-communitarian rendition of neo-feudalism.
But how will the globalist technocrats of the WEF sway the virtual peasant class to be happy with their permanent state of digitally indentured servitude?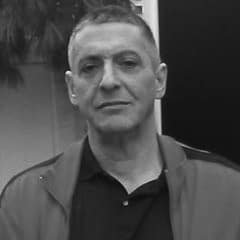 Jack Heart, pen name for George Esposito, is known for his extensive research and writings that provide high-quality information and authentic alternatives to mainstream narratives on a wide variety of subjects. His life experiences make for a highly intriguing perspective.

DISCLOSURE: All content herein is owned by author exclusively.  Expressed opinions are NOT necessarily the views of Veterans Today Network (VTN), authors, affiliates, advertisers, sponsors, partners or technicians. Some content may be satirical in nature. All images within are full responsibility of author and NOT VTN.