In the past few weeks, we have written about the English police that is preparing for large street protests after the warning by the Mayor of London about the risk that in the next winter there would be no primary goods in supermarkets due to crazy gas prices.
As you know, these are partly caused by the war in Ukraine which triggered a series of chain rejections that began with the blockade of Nord Stream 2 decided by Germany under pressure from the EU and continued with reductions in supplies by Moscow in retaliation. to heavy economic sanctions against Russian politicians and companies.
But as highlighted by UN Secretary-General Antonio Guterres, the situation was aggravated by the "grotesque greed of the multinationals" who speculated on the insane decision of the European Union to buy more supplies of the very expensive Liquefied Natural Gas from the USA.
The issue has taken hold in all European countries without anyone, with the exception of the Hungarian Prime Minister Victor Orban who has strengthened the agreements with the Russian Gazprom for an increase in supplies, irritating Brussels, and has taken a position against the guidelines of the EU Commission. led by Ursula Von der Leyen, recently revealed to be a puppet in the hands of Bill Gates who is carrying out various military projects with NATO also thanks to the consolidated friendship with the Norwegian Jesn Stoltenberg, former director of the NGO Gavi alliance founded by Gates himself.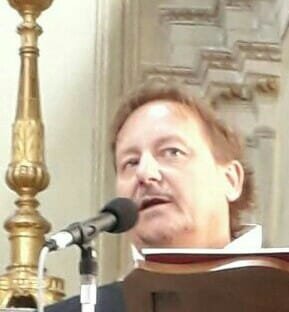 Fabio is Director and Editor of Gospa News; a Christian Information Journal.
Fabio Giuseppe Carlo Carisio, born on 24/2/1967 in Borgosesia, started working as a reporter when he was only 19 years old in the alpine area of Valsesia, Piedmont, his birth region in Italy. After studying literature and history at the Catholic University of the Sacred Heart in Milan, he became deputy director of a local newspaper and specialized in judicial reporting.
For about 15 years he is a correspondent from Northern Italy for the Italian newspapers Libero and Il Giornale, also writing important revelations on the Ustica massacre, a report on Freemasonry and organized crime.
With independent investigations, he collaborates with Carabinieri and Guardia di Finanza in important investigations that conclude with the arrest of Camorra entrepreneurs or corrupt politicians.
In July 2018 he found the counter-information web media Gospa News focused on geopolitics, terrorism, Middle East and military intelligence. He is a correspondent from Italy for the French news site Reseau International.
He worked many years for the magazine Art & Wine as an art critic and curator

DISCLOSURE: All content herein is owned by author exclusively.  Expressed opinions are NOT necessarily the views of Veterans Today Network (VTN), authors, affiliates, advertisers, sponsors, partners or technicians. Some content may be satirical in nature. All images within are full responsibility of author and NOT VTN.