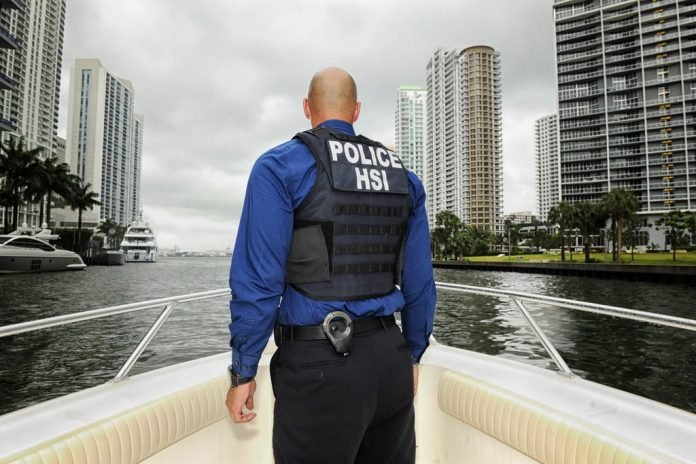 A new potential bill could spark a massive hiring surge by the US Homeland Security. If this new bipartisan bill is passed at least 600 new officers per year could be added to the agency's Customs and Border Protection (CBP). This increase is set to continue until the staffing needs are met.
The bill, Securing America's Ports of Entry Act, is set to help reduce the high vacancy rates that CBP has had to work with. More border personnel would free up law enforcement so that they could concentrate on their jobs, rather than spreading the work too thinly.
In order to properly manage the increase in CBP officers, higher levels of management will also need to be hired, expanding the range and benefits and making a career with CBP and homeland security more appealing than ever.
How to start a career with Homeland Security
There has never been a better time to consider a career in homeland security than today. On top of the potential hiring surge within the CBP, there are almost two dozen other agencies under the DHS umbrella.
As the third-largest Cabinet department with nearly 250,000 employees across the United States, there are plenty of positions, jobs, and roles available. Moving roles vertically or horizontally is entirely possible, allowing you to get started with a career at the DHS from a diverse range of backgrounds.
You can specialize in your own field (for example, in IT and security) and then work to redirect your career toward the DHS. Alternatively, you can train with the Federal Law Enforcement Training Center (FLETC) which is directly overseen by the DHS.
Another great approach is to earn a BS in Homeland Security and Emergency Management. This type of program would help graduates successfully manage natural disaster response, be able to direct first responders and other emergency operations, and more.
Why start a career within the Department of Homeland Security?
The DHS was created as a direct response to the tragedy of 9/11. Those who work well within it have a passion for helping others and want to help protect American lives. They work to coordinate aid and enforce the law to reduce threats coming from inside and outside the country.
Though the DHS is currently understaffed new bills like Securing America's Ports of Entry Act are proof of further and continued investment into the DHS and its child departments.
Start a career because you are passionate about the work, because you want to work for a prestigious agency, and because it is a stable, lucrative career choice. Emergency management directors earn an average of $76,250 per year, while a border patrol officer will earn between $49,508 to $78,269 per year as a starting salary.
Benefits are another big reason why people turn to work for the government and the DHS in particular.
Regardless of which reason is your driving passion, know that there are multiple routes to help you easily start or transition your career into the DHS.

DISCLOSURE: All content herein is owned by author exclusively.  Expressed opinions are NOT necessarily the views of Veterans Today Network (VTN), authors, affiliates, advertisers, sponsors, partners or technicians. Some content may be satirical in nature. All images within are full responsibility of author and NOT VTN.