By Dmitry Olov
RussiaInsider.com – It's a hard job being a global hegemon and the world's sole superpower.
You have to keep the entire planet in line. Every country needs to be taught its place, and kept there, by force if need be. Now and again a country or two has to be conquered or destroyed, just to teach others a lesson.
Plus you have to relentlessly meddle in other countries' politics, rigging elections so that only US-friendly candidates can win, run regime change operations and organize colored revolutions. Stop doing this, and some countries will start ignoring you. And then the rest will quickly realize that you are losing control and go their separate ways while ignoring you.
Is the United States still the world's greatest power, in control of the entire planet, or has that moment in history already come and gone? We are constantly hearing how the situation is becoming dire: relations between the US and NATO countries and Russia are going from bad to worse; there is a trade war going on with China; North Korea remains an intractable problem and an embarrassment.
Many people maintain that we are very close to a world war. But does "very close" actually mean anything? It is quite possible to stand for hours with your toes hanging over the edge of a cliff and never jump. Suicide is a big decision: big even for a person, much bigger for a large country.
On March 1, 2018 president Putin unveiled Russia's new weapons systems against which the United States is defenseless and will remain so for the foreseeable future. Previously, the plan was to surround Russia with military bases and missile batteries, then launch a preemptive first strike, destroying its ability to retaliate and forcing it to capitulate.
This plan has now conclusively failed, and a US/NATO attack on Russia is once again assured to be an act of suicide. Worse than that, even limited military confrontations are now mostly unthinkable because Russia can now inflict unacceptable damage on US/NATO forces from a safe distance without putting any of its own assets at risk. If Russia won't attack and the US/NATO can't attack, then how likely is a war?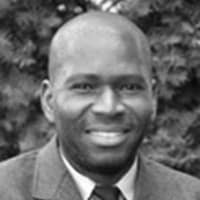 Jonas E. Alexis has degrees in mathematics and philosophy. He studied education at the graduate level. His main interests include U.S. foreign policy, the history of the Israel/Palestine conflict, and the history of ideas. He is the author of the new book Zionism vs. the West: How Talmudic Ideology is Undermining Western Culture. He teaches mathematics in South Korea.

DISCLOSURE: All content herein is owned by author exclusively.  Expressed opinions are NOT necessarily the views of Veterans Today Network (VTN), authors, affiliates, advertisers, sponsors, partners or technicians. Some content may be satirical in nature. All images within are full responsibility of author and NOT VTN.