After the arrest of the British ambassador during a protest, Trump's Tweet pro-riot in Farsi
by Fabio Giuseppe Carlo Carisio for Vt Italy
On Friday afternoon I exchanged some opinions on the killing of General Qassem Soleimani with a Roman acquaintance, fasting in geopolitics but a close friend of some citizens of Iranian origin. He told me something surprising and disconcerting for me.
The belief that the head of the Quds Forces, the hero, and martyr of the IRGC Islamic Revolutionary Guards Corps, has been assassinated thanks to a plot among the US and conspiracy occult of Iran itself.
This mere assumption, the result of simple coffee talk and devoid of any minimum objective feedback, seemed to me not only unfounded, improbable and even ridiculous enough to have immediately blamed the naivety of the interlocutor… Until Saturday morning!
Until the Iranian authorities made "mea culpa" after they admitted the shooting down of the Boeing 737 of the Ukrainian Airlines flight PS 752, however giving a great lesson in style, honor, and sincerity to the whole West.
GospaNews.net: Ustica Massacre
Italy, in fact, still wonders after 40 years on the mysterious missile that hit the DC9 Itavia on June 27, 1980, causing it to shipwreck with 81 victims in the sea near Ustica.
Sweden and the Nations are still searching for the truth about the massacre of the flight that on 18 September 1961 was carrying the former UN secretary, Dag Hammarskjold, to the Congo, who died together with 14 people among diplomatic officers and crew, probably following a missile attack.
GospaNews.net: U.N. Secretary Killed
Fact remains that Tehran has really made too many mistakes in too few days!
Too many mistakes for a paramilitary organization such as that of the Iranian Pasdaran (or IRGC), annexed to the Iranian Armed Forces, which for decades has been feared and respected throughout the world for its strategic strength and war power.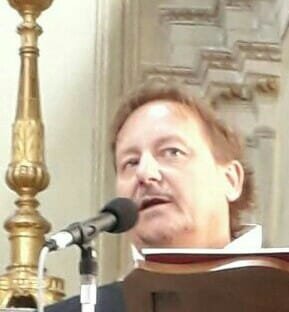 Fabio is Director and Editor of Gospa News; a Christian Information Journal.
Fabio Giuseppe Carlo Carisio, born on 24/2/1967 in Borgosesia, started working as a reporter when he was only 19 years old in the alpine area of Valsesia, Piedmont, his birth region in Italy. After studying literature and history at the Catholic University of the Sacred Heart in Milan, he became deputy director of a local newspaper and specialized in judicial reporting.
For about 15 years he is a correspondent from Northern Italy for the Italian newspapers Libero and Il Giornale, also writing important revelations on the Ustica massacre, a report on Freemasonry and organized crime.
With independent investigations, he collaborates with Carabinieri and Guardia di Finanza in important investigations that conclude with the arrest of Camorra entrepreneurs or corrupt politicians.
In July 2018 he found the counter-information web media Gospa News focused on geopolitics, terrorism, Middle East and military intelligence. He is a correspondent from Italy for the French news site Reseau International.
He worked many years for the magazine Art & Wine as an art critic and curator
DISCLOSURE: All content herein is owned by author exclusively.  Expressed opinions are NOT necessarily the views of Veterans Today Network (VTN), authors, affiliates, advertisers, sponsors, partners or technicians. Some content may be satirical in nature. All images within are full responsibility of author and NOT VTN.