Both Vladimir Putin and Angela Merkel obviously know that Benjamin has been running like a wild animal saying crazy things about the Iran nuclear deal. The mad man in Tel Aviv has said ad nauseam that the nuclear deal is based on lies. "Iran did not come clean on its nuclear program," Netanyahu declared two years ago. "The deal is based on lies."
Netanyahu, like Wile E. Coyote of the Looney Tunes and Merrie Melodies series of cartoons, invented his own picture of a nuclear Iran and expected everyone to believe him. Back in 2018, Netanyahu went to work in order to prove that the Iran deal is based on lies. In order to do that, Netanyahu had to invent his own lies: "Atomic Archive: Iran's Nuclear Files." Javad Zarif, Iran's foreign minister, responded then by saying: "BREAKING: The boy who can't stop crying wolf is at it again. Undeterred by cartoon fiasco at UNGA. You can only fool some of the people so many times."
This is Netanyahu at his best: "After signing the nuclear deal in 2015, Iran intensified its efforts to hide its secret files. In 2017 Iran moved its nuclear weapons files to a highly secret location in Tehran."
Netanyahu's "documents" show that Iran's nuclear plant was "designed from the get-go for nuclear weapons for project Amad."Netanyahu continued:
"Iran lied about never having a secret nuclear program. Secondly, even after the deal, it continued to expand its nuclear program for future use. Thirdly, Iran lied by not coming clean to the IAEA. The nuclear deal is based on lies based on Iranian deception."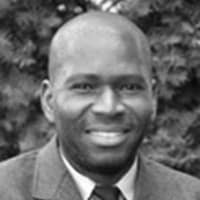 Jonas E. Alexis has degrees in mathematics and philosophy. He studied education at the graduate level. His main interests include U.S. foreign policy, the history of the Israel/Palestine conflict, and the history of ideas. He is the author of the new book Zionism vs. the West: How Talmudic Ideology is Undermining Western Culture. He teaches mathematics in South Korea.
DISCLOSURE: All content herein is owned by author exclusively.  Expressed opinions are NOT necessarily the views of Veterans Today Network (VTN), authors, affiliates, advertisers, sponsors, partners or technicians. Some content may be satirical in nature. All images within are full responsibility of author and NOT VTN.