By Andy Kim, U.S. Congressman – New Jersey
In the spring of 2015, the United States received real-time information that Qasem Soleimani was on the ground in Iraq. He had taken up position on the outskirts of the city of Tikrit as U.S. and coalition forces engaged in a major battle to liberate the city from the Islamic State. At the time, I worked as the director for Iraq at the National Security Council, and I shook my head with disbelief upon seeing him on the same battlefield with our military.
Soleimani was the most dangerous person in the Middle East. Every political leader in this country agrees that Soleimani was a brutal murderer with American blood on his hands. We should waste no time debating whether he was a threat to our military and civilians in the Middle East. He was.
The main question we need to answer is: Is President Trump's claim that we are safer as a nation after the strike true? The answer is simple: no.
Soleimani's death might very well have delayed or disrupted an attack, as the administration claims — we don't know enough yet to be sure — but we know his death will trigger retaliatory attacks from Iran. Precedent alone makes it probable; Iran and Iranian-backed forces have a history of retaliation, and given the magnitude of Soleimani's death, they will undoubtedly take action.
The killing of Soleimani also likely marks the end of our hopes to ever diplomatically stop Iran from pursuing a nuclear weapon. Already, Tehran has signaled it will resume its course toward acquiring nuclear weapons in the aftermath of the strike. Sooner or later, these developments will combine to make the United States less safe and the Middle East less stable. We do not know the time, place or methods that Iran will use to strike back, but we know it is coming.
While it is important to acknowledge the increased risks to Americans and the region, we must remember that the path to war is not set in stone, and what steps we take next will impact the lives of millions.
First, we must ensure the safety of all Americans who are currently deployed in the Middle East. We should account for every civilian American and be at the highest levels of alert not just in Iraq, but also in places such as Lebanon, where Hezbollah could attack Americans or launch attacks against Israel.
It is also vital that we work together to secure our priorities in the region. Our mission to counter the Islamic State is on the verge of collapse. We need our partners in the fight against the Islamic State to press Iraqi leaders to not give in to pressure seeking to remove coalition forces from Iraq. We must urge all leaders throughout the region to refrain from inciting violence. In order for that message to carry meaning, we must heed that advice ourselves and be deliberate and thoughtful with our next moves.
This is not a time to go it alone. We should find ways to increase our diplomatic outreach and maximize the sharing of information and intelligence with allies and partners that can shed light on what Iran might be planning. This would help us save lives. Beyond the Middle East, we can engage other places where Iran's reach has been growing, including South America, Africa, and Southeast Asia, to assess vulnerabilities, and work with private-sector and local partners to avert potential cyberattacks such as the ones Iran has previously waged against our infrastructure and financial institutions.
Our chief goal should be to prevent major escalation. If Iran retaliates and Trump follows through on his tit-for-tat threats and strikes back, where does this end? If the president is going to send the United States' sons and daughters to war, he owes them, their families and the rest of the nation a clear reason that it would make us safer.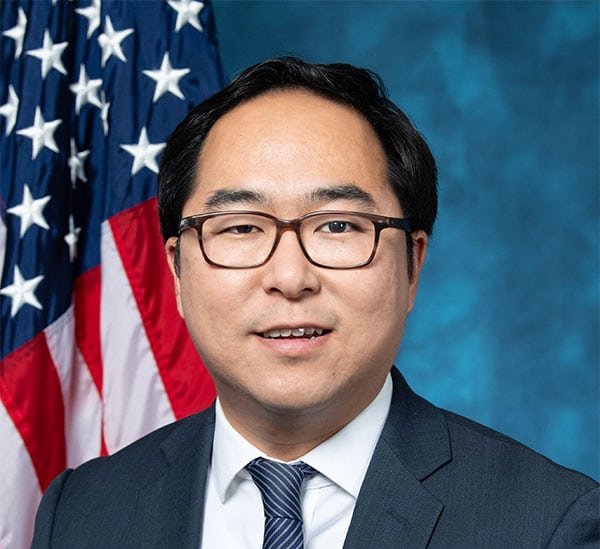 If the president is going to commit our armed forces to another conflict, he must come to Congress with clear strategic goals while seeking approval for an Authorization for the Use of Military Force (AUMF). We have seen a few signs of the comprehensive approach that could create an off-ramp to de-escalation and actually make our country more secure. Brinkmanship is not an effective strategy.
War with Iran is a real possibility, but it is not inevitable. Decisions made over the coming days will shape the likelihood of war and the safety of the American people; we should do everything we can to avoid major escalation and conflict.
---
About Author:  Andrew N. Kim is an American politician and former diplomat serving as the Congressman from New Jersey's 3rd congressional district. The district stretches from the eastern suburbs of Philadelphia to the Jersey Shore.
DISCLOSURE: All content herein is owned by author exclusively.  Expressed opinions are NOT necessarily the views of Veterans Today Network (VTN), authors, affiliates, advertisers, sponsors, partners or technicians. Some content may be satirical in nature. All images within are full responsibility of author and NOT VTN.